Mediterranean Diet Makes 'Good' Cholesterol Even Better: Health Benefits Of Olive Oil, Tomatoes, Berries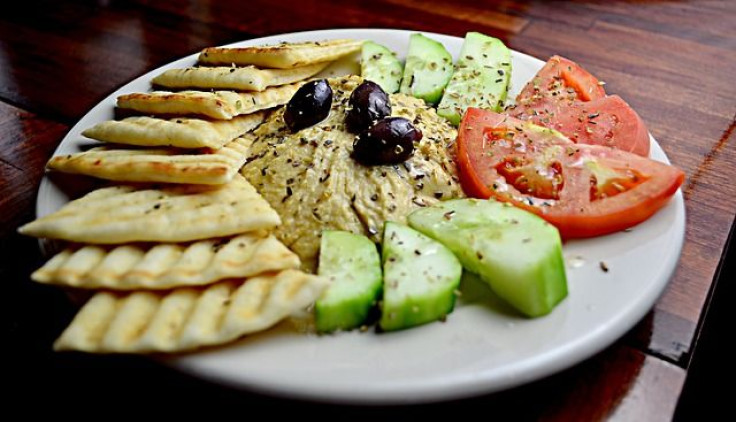 The more scientists study the Mediterranean diet, the more they learn about its health benefits. A new study, published in the American Heart Association's journal Circulation, found that a Mediterranean diet rich with olive oil may actually boost the heart-protecting effects of "good" cholesterol, called high-density lipoproteins (HDL), in the body.
The diet typically includes fruits, vegetables, olive oil, beans, rice, fish, dairy, and poultry.
Read: Mediterranean Diet Brain Benefits: Lower Risk Of ADHD Linked To Healthy Eating Plan
To reach these findings on cholesterol, researchers examined 296 participants who were at high risk of cardiovascular disease and at an average age of 66, according to Medical XPress. They were each assigned to one of three diets: traditional Mediterranean foods enriched with virgin olive oil, a traditional Mediterranean diet with extra nuts, or a healthy "control" diet. The control diet included very limited amounts of red meat, processed food, high-fat dairy products, and sweets.
Researchers collected blood samples from participants at both the beginning and end of the study. Results showed that Mediterranean diets did improve HDL function, and these advancements were significantly larger among those consuming an increased amount of virgin olive oil.
"Small-scale trials have shown that consuming antioxidant-rich foods like virgin olive oil, tomatoes and berries improved HDL function in humans," said senior study author Montserrat Fitó, M.D., Ph.D, Medical Xpress reported. "We wanted to test those findings in a larger, controlled study."
"Following a Mediterranean diet rich in virgin olive oil could protect our cardiovascular health in several ways, including making our 'good cholesterol' work in a more complete way," Fitó said.
Read: The Mediterranean Diet And Brain Health: Prevent Loss Of Brain Volume As You Age
Prior research has linked the Mediterranean diet to a lower risk of ADHD, Alzheimer's, and Parkinson's diseases, Medical Daily previously reported.
Source: Hernáez A, Castañer O, Elousa R, Pintó X, Estruch E, Corella E, et al. Mediterranean Diet Improves High-Density Lipoprotein Function in High-Cardiovascular-Risk Individuals. Circulation. 2017.
Read Also:
Mediterranean Plants May Fight Alzheimer's, Parkinson's: Neurodegenerative Diseases Treatment Update
Mediterranean Diet Benefits The Human Brain Thanks To Omega-3 Fatty Acids, Fruits And Vegetables
Published by Medicaldaily.com