Medtronic Heart Valve Decreases Stroke And Death Rates In High-Risk Patients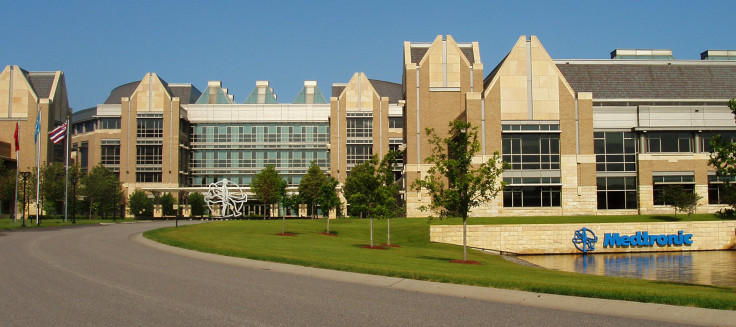 Medtronic, Inc. presented data today showing its CoreValve heart valve implant lowered death and stroke rates in high-risk patients who were treated via the subclavian and direct aortic (non-iliofemoral) access routes. The CoreValve System is not yet approved for commercial use in the U.S., though it has been implanted in more than 45,000 patients worldwide since 2007. Today, the company announced its data from a late-stage clinical trial.
"These results demonstrate a non-iliofemoral approach is a viable option for patients with severe aortic stenosis who are not candidates for surgery or transcatheter valve replacement through traditional peripheral access," David H. Adams, M.D., chair of the Department of Cardiothoracic Surgery at The Mount Sinai Medical Center, national co-principal investigator of the CoreValve U.S. Pivotal Trial, stated in a press release.
Aortic Stenosis
When the aortic valve does not open fully, a condition referred to as 'aortic stenosis,' blood flow from the heart is decreased. It is not a common condition, though it affects approximately 300,000 people worldwide and occurs more often in men than in women. Aortic stenosis is often caused by calcium deposits that narrow the valve, known as calcific aortic stenosis, yet it may also be caused by rheumatic fever, in which case valve problems may not develop for five to 10 years.
Each year, nearly 200,000 people worldwide receive surgical aortic valves. Although these typically last 15 years or more, the valves degenerate due to the aging process and patients require another. Yet, such patients are often too old and frail to withstand another surgical procedure. In fact, of the patients suffering from severe aortic stenosis, one-third are ineligible for open-heart surgery because they are deemed at too high-risk. The CoreValve System, though, may provide a new option because the self-expanding valve is inserted inside the degenerated surgical aortic valve via a valve-in-valve procedure. The procedure involves delivering the implant using a catheter approaching in different ways, either along a transfemoral, subclavian, or direct aortic access route.
"This approach allows patients to avoid a second open-heart surgery to replace a failing surgical valve, which was originally performed to replace their own diseased valve." John Liddicoat, M.D., president of the Medtronic Structural Heart Business, stated in a press release.
For the Extreme Risk Study, 146 patients, who considered too ill or frail to have their aortic valves replaced through traditional open-heart surgery, were treated via an alternative access approach. Through one year, these patients demonstrated high rates of procedural success and valve performance, with a major stroke rate of 6.3 percent at one month. In the CoreValve Continued Access Study, alternate access patients had a rate of major stoke of 2.3 percent at one month. Overall, data showed the rate of death or major stroke was 25.5 percent in patients treated with the valve.
Medtronic, which presented these results at the Transcatheter Cardiovascular Therapeutics conference, intends to seek approval for the device from the U.S. Food and Drug Administration. Headquartered in Minneapolis, the company provides medical technology for the interventional and surgical treatment of cardiovascular disease and cardiac arrhythmias.
Published by Medicaldaily.com