Melanoma Monday 2016: Dermatologists Provide The Tools You Need To Keep Skin Cancer-Free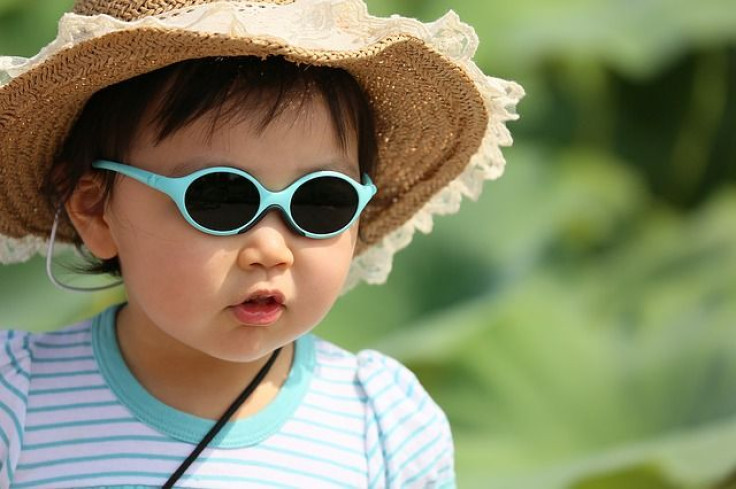 The summer will be here sooner than we expect and that means plenty of well-deserved fun in the sun.
Unfortunately, the more we expose our skin to the sun, the greater our risk of developing skin cancer. That's why the American Academy of Dermatologists (AAD) designated May as Skin Cancer Awareness Month, complete with educational tools, tips, and a Twitter hashtag: #LookingGoodin2016. There's even a catchy name for the month's first weekday: Melanoma Monday. Although melanomas only make up about one percent of all skin cancer cases, they represent the vast majority of skin cancer deaths, with one death every 52 minutes, according to the Skin Cancer Foundation.
As part of the hashtag, the AAD has recruited dermatologists and members of the public alike to share their thoughts on how they're keeping their or other people's skin in working shape.
"I make sure my patients' skin is #LookingGoodin2016 by telling them to wear moisturizer with sun protection daily," wrote Dr. John C. Browning. "For men, this can be applied to the face right after shaving instead of shave lotion."

"I make sure my patients' skin is #LookingGoodin2016 by recommending reapplying sunscreen (broad-spectrum, SPF 30+) every two hours," wrote Dr. Rajiv Nijhawan. "Applying sunscreen only once in the morning is not enough!"

"I would ask everyone to make sure their skin is #LookingGoodin2016," wrote Alfred Morrey. "In 2013, I was diagnosed with stage 4 melanoma: a tough and relentless disease. Protect your skin and check it regularly."
Though these tips are universally useful, it's men who have the hardest time picking up on them. That's partly why there were about 10,000 more cases of melanoma among men than women in 2011.
In addition to the hashtags and clever PSAs, the AAD is also helping people with its SPOTme® program, which allows people to search for and be notified via email of free skin cancer screenings in their area. The rates of melanoma and other skin cancers have slowly risen since the 1980s, indicating there's plenty more we could be doing to keep ourselves safe. Other skin cancer education programs elsewhere, such as Australia's SunSmart, have reportedly prevented nearly 100,000 cases of skin cancer between 1988 and 2003.
While Medical Daily has exhaustively covered ground on common skin health myths and self-exam tips, people can still glean some broad takeaways. Even if it's raining or cloudy, the harmful ultraviolet rays that penetrate our skin and cause cancer are still around. Similarly, while people with darker skin have greater protection they're not immune. That's mostly because the pigment that darkens their skin, melanin, can only block ultraviolet radiation of a certain kind — UVB — and not the still plenty dangerous UVA radiation. Melanin isn't 100 percent effective against UVB rays either. Put it another way: keep that sunscreen on!
That said, bigger isn't necessarily better when it comes to sunscreen. Though the SPF number can go as high as 100, there isn't really a significant rise in protection after 50. Like melanin, SPF only denotes a degree of protection against UVB rays and sunburn, not UVA rays, which can also cause cancer. For that, you'll need sunscreens with a Broad Spectrum label. And of course, there are brands of sunscreens that are better than others. A nice big hat couldn't hurt either.
The signs of skin cancer can range from apparent — new lesions that are bleeding and itching — to subtle —slightly asymmetrical or irregularly shaped moles. As Chicago dermatologist and #LookingGoodin2016 contributor Dr. Carolyn Jacob notes, it's important to look out for the "ugly duckling" of our various skin marks. "If one spot doesn't resemble the others, it's a sign to have it checked out by a board certified dermatologist," she added.
You can check out more telltale skin cancer signs here.
Published by Medicaldaily.com