Melinda Star Guido: Tiny Newborn Goes Home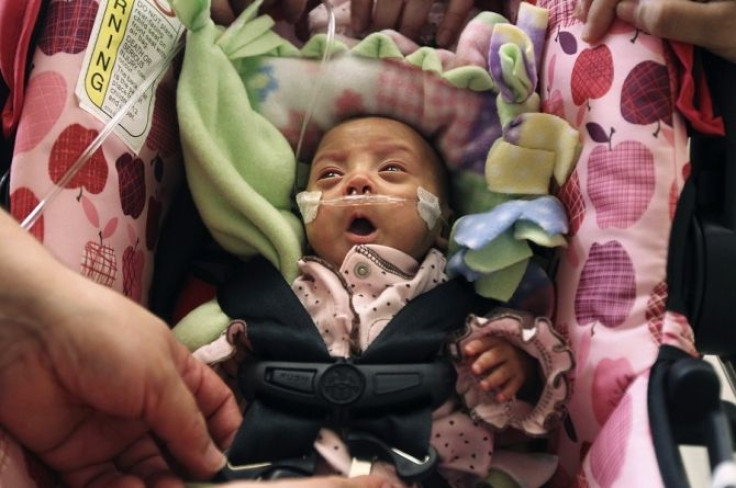 Melinda Star Guido, who was born prematurely weighing 9 ½ ounces on August 30, 2011, is finally being allowed to go home after spending nearly five months in an incubator.
(Click on 'Begin Slideshow' above to see more photos)
The baby, who was staying at Los Angeles County-USC Medical Center, now weighs 4 pounds 9 ounces.
"I'm just happy she's doing well. I'm happy that I'm finally going home," mother Haydee Ibarra, 22, told the Associated Press.
The baby now breathes through an oxygen tube as a precaution, according to the report.
Dr. Rangasamy Mamanathan, who oversees preemies at the hospital told AP he was "cautiously optimistic" the child would develop well "but again there is no guarantee."
The baby underwent surgery to close an artery soon after birth.
Published by Medicaldaily.com