Melissa Etheridge Criticizes Angelina Jolie's Double Mastectomy As 'Fearful Choice'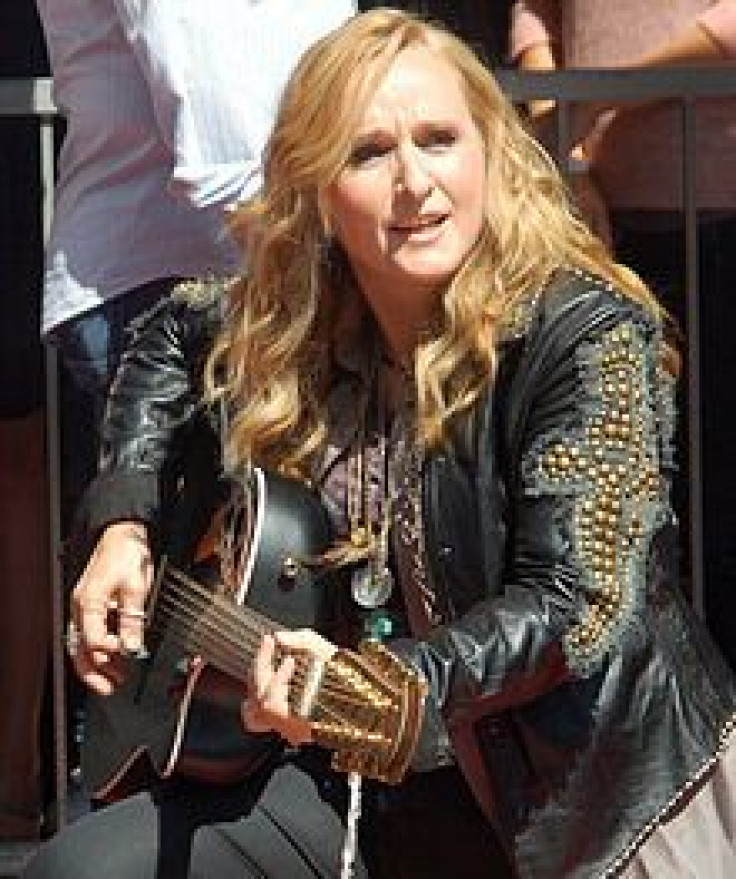 Singer and songwriter Melissa Etheridge, 52, is not one of the many people commending Angelina Jolie, 38, for her recent decision to undergo a double mastectomy as a preventative measure against cancer.
A former breast cancer survivor herself, Ehteridge sat down with the Washington Blade to discuss everything from her upcoming tour to Jolie's decision that was revealed in a New York Times op-ed.
"I have to say I feel a little differently. I have that gene mutation too and it's not something I would believe in for myself," Etheridge told the Blade.
"I wouldn't call it the brave choice. I actually think it's the most fearful choice you can make when confronting anything with cancer."
Etheridge is referring to the BRCA gene mutation, a gene commonly known for inhibiting cell growth and causing various types of cancer including ovarian, prostate, and breast. A double mastectomy does the job of removing all of the tissue from both breasts in order to prevent the growth and spread of cancerous cells.
"My belief is that cancer comes from inside you and so much of it has to do with the environment of your body. It's the stress that will turn that gene on or not," Etheridge added.
"Plenty of people have the gene mutation and everything but it never comes to cancer so I would say to anybody faced with that, that choice is way down the line on the spectrum of what you can do and to really consider the advancements we've made in things like nutrition and stress levels."
"I've been cancer free for nine years now and looking back, I completely understand why I got cancer," she concluded.
"There was so much acidity in everything. I really encourage people to go a lot longer and further before coming to that conclusion."
Jolie's husband, fellow actor Brad Pitt, 49, is unsure what would provoke Etheridge to make such comments. Pitt recently called his wife's decision "absolutely heroic." The Hollywood superstar told Us Weekly, "Melissa's an old friend of mine. I'm sure we'll talk on the phone. I don't know what it is."
Published by Medicaldaily.com