Melissa McCarthy's Covered-Up 'Elle' Cover Causes Controversy: Are We Too Sensitive About Obesity? [PHOTO]
Actress Melissa McCarthy is featured on one of four Elle magazine covers for its November "Women In Hollywood" issue. The other November cover girls are Reese Witherspoon, Shailene Woodley, and Penelope Cruz, but McCarthy — notably more curvy than the other actresses — is the only one whose cover has caused a media firestorm.
"Times have changed. Fashion has changed," former model Cynthia Bailey told Good Morning America. "I just immediately thought, 'What a missed opportunity to represent all the curvy girls of the world.'"
In the cover photo, McCarthy dons a loose Maria Rinaldi coat with a pencil skirt underneath. The coat covers the actress from her shoulders to her knees, while the other three cover photos show thinner actresses in more form-fitting looks.
"It is sending the psychological message that hiding is what full-figured women should do," said one psychotherapist.
And some took to Twitter to express their thoughts on McCarthy's look: "Oh look, it's Melissa Mccarthy on the cover of @ELLEmagazine let's cover her up in the LARGEST COAT POSSIBLE," wrote @roundraglanroad.
But McCarthy and Elle have both defended the cover. The plus-sized actress described the experience as "kind of amazing." And Elle released a statement early Thursday saying that the choice to wear a loose trench coat was McCarthy's, not the magazine's.
"On all of our shoots, our stylists work with the stars to choose pieces they feel good in, and this is no different: Melissa loved this look, and is gorgeous on our cover," a spokesperson for Elle said in a statement. "We are thrilled to honor her as one of our Women in Hollywood this year."
So if McCarthy's okay with her outfit on the cover, why are so many people up in arms?
Most of us know that obesity is on the rise in America. And, while about 28.5 percent of Americans are considered medically obese, they are rarely depicted on the covers of magazines or in advertisements for beauty products. Overweight people are underrepresented in mainstream media, so when they are, it seems like people expect something grand to happen. And when it doesn't, for instance when a full-figured actress opts for a cover-up rather than something more form-fitting, it seems the media — and the public at large, really — is more prone to defend the overweight, even by creating a controversy where there is none.
While McCarthy is aware that her weight is a subject of debate, she maintains that her family is her only priority — and she's happy about that. With a weight that has fluctuated her whole life, she said that she has decided to focus on what's important.
"I've been every size in the world. Parts of my twenties, I was in great shape, but I didn't appreciate it. If I was a 6 or an 8, I thought, 'Why aren't I a 2 or a 4?'" she told More Magazine in June. "Now I feel like I have two great kids and the dreamiest husband on the planet, and everything else is just a work in progress."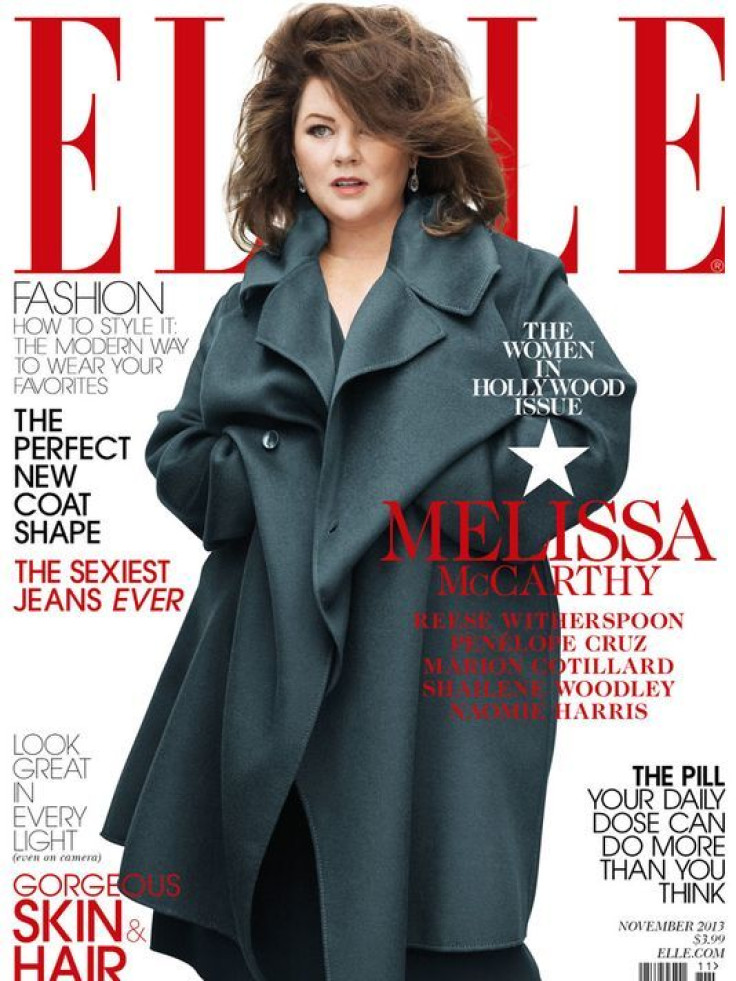 Published by Medicaldaily.com