Melissa Nelson, 'Irresistible' Employee Fired By Dentist For Being Too Attractive, Will Get Another Day In Court [VIDEO]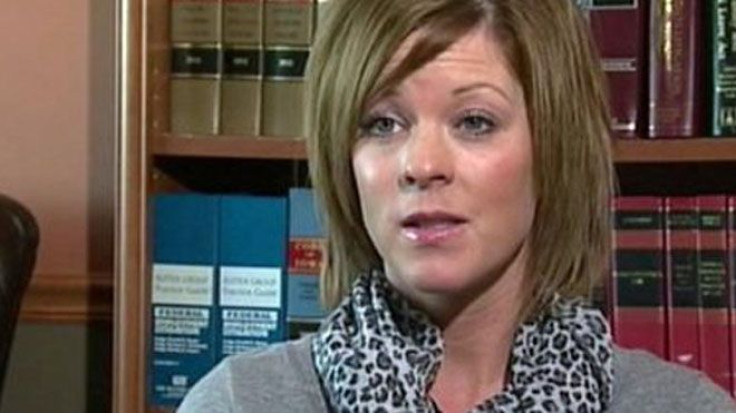 Too sexy for your job? Dental hygienist Melissa Nelson was fired by Dr. James Knight for being an "irresistible" threat to his marriage after ten years of working for him. Nelson filed a sex-discrimination lawsuit against Knight, a dentist, which she lost late last year. Now the Iowa Supreme Court has agreed to review Nelson's case.
"I can tell you she was surprised and delighted by the news that the Iowa Supreme Court has withdrawn its earlier ruling," Nelson's attorney, Paige Fiedler, told ABC News in a statement. "Not only does this breathe new life into her court case, it eliminates what many of us believed was a harmful legal and misguided precedent."
Nelson was fired in 2010 when Knight was called into a meeting with the dentist and a pastor. Prior to being fired, Nelson and Knight exchanged fairly frequent text messages which ABC News described as "mundane." But Nelson did recall at least one message where the dentist inquired about how often she experienced orgasm. Neither Nelson nor Knight have said that the dental hygienist was a poor worker or had any issues at the office in her 10 years of working there.
When Knight's wife, who also works at the practice, found out about the text message exchanges she told her husband to fire Nelson. The couple consulted with their pastor, who reiterated that firing Nelson would be the best option if they wanted to save their marriage.
Nelson, who is also married, maintains that she was never romantically interested in Knight. "Absolutely not," she said. "I'm happily married."
In December 2012, the Iowa Supreme Court ruled that Nelson's firing may have been unfair, but it was not illegal. Now, six months after that widely publicized ruling, the all-male court has made a decision to reconsider the case.
"Dr. Knight's dismissal of Mrs. Nelson was perfectly legal according to all of the well-established case law not only in Iowa but in every other jurisdiction that has considered similar claims," Knight's attorney Stu Cochrane said in a statement.
Nelson, who now works six nights a week as a waitress, hopes that the court will rule in her favor this time around.
Published by Medicaldaily.com