Memorial Day 2015: How To Prepare And Recover From Barbecues All Summer Long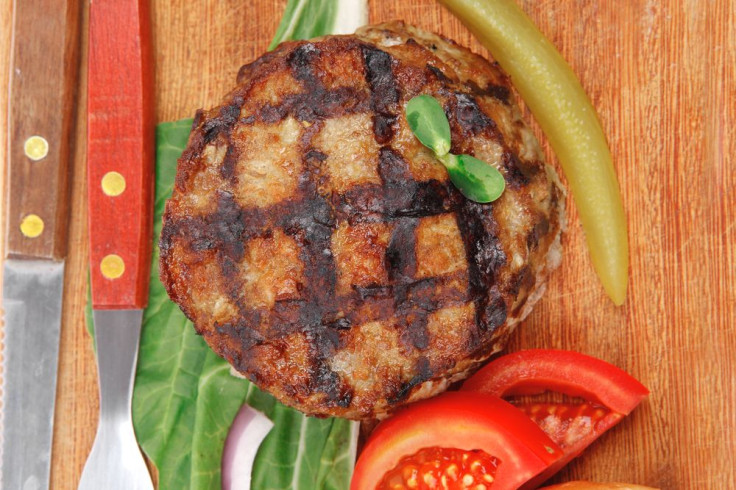 And so it begins: barbecue season.
Memorial Day weekend will be the first of many filled with hamburgers, hot dogs, and other staple summer foods not always conducive to weight loss. In fact, The Guardian reported those who go to barbecues eat more than the daily recommended amount of calories in a single meal: men, on average, eat 3,500 calories and women eat 2,500 calories. Not to mention overdoing it on foods high in fat and sugar can cause bloat in the following days.
But the beautiful thing about Memorial Day, the Fourth of July, and so on, is they're essentially buffets, nutritionist Rania Batayneh, author of the best-selling book The One One One Diet: The Simple 1:1:1 Formula for Fast and Sustained Weight Loss, told Medical Daily. While we can choose to help ourselves to mayo-laden potato salad, we could just as easily choose a baked potato. If we want the potato salad, perhaps we choose to skip dessert or that third beer.
"If your host aims to please, then you know there will be tons of food — not always with tons of nutrients," Batayneh said. "This is not about being perfect, it's about doing what you know will work to avoid weight gain." With a little bit of strategy, you can do just that.
Protein Is Where It's At
Beef, chicken, pork, turkey, Portobello mushroom caps — no matter how it's made available, protein usually encompasses the main meal at a BBQ. It's also your best entry point.
"You may want to start the BBQ with the main meal, like a burger or hot dog…That will keep you feeling more satisfied earlier on, which can prevent you from overeating later [in the day]," Batayneh said. "We think that we have to eat appetizers, but you don't really. If you snack earlier in the day or even 1.5 hours before you arrive, you will have a better sense of true hunger."
Batayneh herself loves burgers. She uses her 1:1:1 formula — eating one protein, one carbohydrate, and one fat at every meal — to indulge guilt-free. If we were looking at her plate on Memorial Day, we'd likely see a burger with a side salad and some grilled veggies. If she's planning on eating dessert, she might forgo the hamburger bun in order to allow herself sweeter carbs later on.
Naturally Reduce Caloric Intake
The simple choice to indulge in one type of food over another may be the second best strategy for BBQ-goers to implement. Take dessert and alcohol. It's not easy, but indulging in only one can naturally cut back on calories.
"Desserts are high in sugar and fat, and alcohol is full of calories and little to no nutrition," Batayneh said. "If you pick one, then you are naturally reducing your caloric intake that day. More so... you are decreasing your overall carb load, which can inevitably lead to feeling bloated and overstuffed."
Bloat is the result of gastrointestinal distress. Health reported the body can't digest certain sugars and fibers, which can cause gas and trigger bloating. In addition to sugary dessert, some greens, like kale, legumes, dairy, and otherwise salty foods can trigger bloating. Cucumbers, on the other hand, as well as asparagus, bananas, and papaya (so fresh fruit and vegetables) have nutrients that fight "pro-inflammatory enzymes" and water retention, Health added.
If you have the I'll-just-have-a-little-of-everything personality, then definitely think about the foods you fill up on, Batayneh said. Snacking on the veggie platter over a bowl of chips won't just save you from bloat, it'll save you from filling up on empty calories, too.
Take Time to Digest
BBQs are known for first, second, and even third helpings. By getting active between meals, whether it's immediately after the main meal or right before dessert, you allow your body to digest and minimize the "stuffed" feeling. This isn't to say leave the party to jog a 5K, but indulge the kids; run around the yard, or take a quick walk around the neighborhood.
"You may end up at a BBQ for more than three hours, [so] treat it like your typical day," Batayneh said. "You can eat twice at a BBQ — there is nothing wrong with that. What's wrong is stuffing yourself in the first two hours only to find you are in a food coma, uncomfortable, bloated, and then so full until you get home that you're starving, only to put you into binge mode… again."
Being mindful of what you eat during a BBQ saves you from having to make up for it later. Much of what you would do to debloat after the fact — drinking water, avoiding dairy, making a papaya smoothie, sweating — are things you can do the day of. The difference is you're in a much different headspace when you're proactive; you feel accomplished as opposed to defeated.
Prepare For Next Time
If Memorial Day catches you off guard, forcing you to abandon one or more of these strategies (hey, we're human), then plan to prepare or pick up some healthy foods for the next one. Like Batayneh said, you can have a little bit of everything, but you want "everything" to be nutritient-rich. If you feel the usual spread doesn't completely work in your diet's favor, here are a few sides and snacks Batayneh recommends:
Hummus: Chickpeas, the number one ingredient in hummus, is chock-full of B vitamins and folic acids; it goes great with pita chips and raw veggies. Batayneh also recommends using hummus as a topping for your burger. She loves the Roasted Red Pepper flavor from Sabra.
Million Dollar Bun: Can't bare to eat a bare burger? Dave's Killer Bread makes a whole-grain bun packed with fiber, protein, and heart-healthy seeds for a boost of omega-3 fatty acids. "Texture is really important when eating, especially when it comes to feeling satisfied and that is exactly what you will find with [this bun]," Batayneh said. "And with a touch of sweetness, it's also delicious!"
barkTHINS: Fair Trade, non-GMO, and available in a variety of flavors? barkTHINS snacking chocolate is a portion-controlled way to enjoy the day's spread and dessert, too. Batayneh suggests the dark chocolate with pretzel for a classic sweet and salty version, or the dark chocolate with pumpkin seeds for more of a twist. "In addition to the antioxidant-rich dark chocolate, the unique portions allow you to choose as much or as little as you want," she said. "Brilliant!"
Published by Medicaldaily.com