Men With Bigger (Ahem) Packages Less Likely to Use Condoms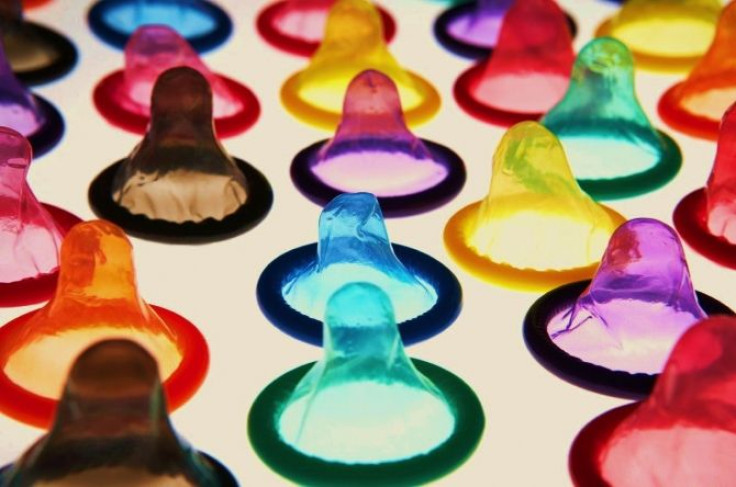 The only way to completely eradicate the possibility of sexually transmitted infections is abstinence. However, as the Centers for Disease Control and Prevention points out on their website, "consistent and correct use of latex condoms is highly effective in preventing sexual transmission of HIV, the virus that causes AIDS". Unfortunately, one study that will be published in an upcoming issue of the Archives of Sexual Behavior has found that despite extensive public health campaigns that aim to increase the usage of condoms, many men forgo condoms because they are either too big or too small for the one-size-fits-all variety.
The study was conducted using self-reports from 500 gay or bisexual men who attended community events in New York City. The men were asked whether the fit and feel of condoms affected their usage of prophylactics. The researchers found that nearly half of respondents reported condom slippage during sex and a third reported condom breakage. Less than 40 percent of men reported that it was easy to find condoms. In addition, there was an association between condom breakage and slippage during sex and unprotected sex, leading researchers to speculate that ill-fitting condoms may lead some to forgo them altogether.
The findings indicate that one-size-fits-all condoms may be putting some at increased risk for STIs. Though condom makers have begun selling prophylactics of various sizes - one maker creates 95 sizes - the condoms provided by public health campaigns at clinics, bars, and stores are generally one-size-fits-all.
Indeed, the study does support a 2009 study that found that attitudes about condom usage were more likely to be negative if the man was bigger or smaller than average.
The researchers suggest that public health campaigns supply a wider variety of condoms in order to better promote safer sex practices.
"These findings indicate that the fit of a condom matters," Dr. Christian Grov, one of the study authors, said in a statement. "A client at an HIV service agency might see a bowl filled with 'standard' condoms and have to ask a provider if they have other sizes available. That extra step could make the difference between someone leaving with a condom-the right condom-or going home empty handed."
Published by Medicaldaily.com