Men Receive Faster Care In The ER Than Women After Heart Attack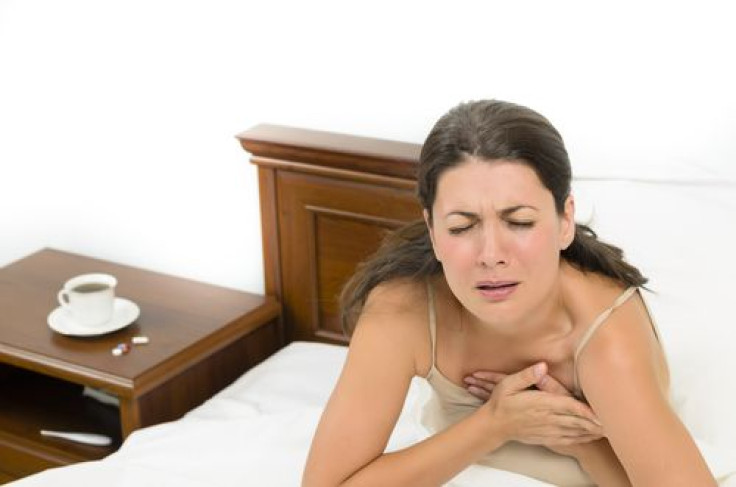 Because mortality rates following a heart attack differ among men and women, a team of Canadian researchers decided to look into any sex-related differences that might arise when patients with premature acute coronary syndrome go to the emergency room of a hospital. Among younger adults, the researchers found, men are more likely to receive faster care than women when they arrived at a hospital complaining of heart attack related symptoms. The team also identified other gender-related factors that determined the type of care given. "Men and women who reported higher levels of feminine personality traits, as well as those who reported being the person at home mainly responsible for housework, were … less likely to undergo invasive procedures," wrote the authors. Their work appears online in the Canadian Medical Association Journal.
For the study, the researchers analyzed data derived from 1,123 patients between the ages of 18 and 55 who appeared at 24 hospitals across Canada, one in the U.S., and one in Switzerland. Of the total participants, 362 (or 32 percent) were women and 761 (or 68 percent) were men. The average age for men and women was 49 and 50, respectively. Within 24 hours after admission to the hospital, all of the patients completed a survey that asked about gender-related issues, including education level, responsibility for housework, health status before the event, and "traditional" masculine and feminine personality traits.
The researchers discovered that men received faster access to electrocardiograms (ECGs) and fibrinolysis than women. Door-to-ECG and door-to-needle times for the men were 15 and 21 minutes whereas for women times were 28 and 36 minutes.
"Anxiety was associated with failure to meet the 10-minute benchmark for ECG in women but not in men," wrote the authors. In many cases, the women arrived at the hospital complaining of anxiety yet they didn't have chest pains; combined with the fact that prevalence of acute coronary syndrome is lower among young women than among young men, the researchers believe this might account for the differences in care as generally, patients with atypical symptoms or multiple risk factors also had longer treatment delays. The researchers also discovered that lower income women were more likely to have diabetes, high blood pressure, and a family history of heart disease, while also having substantially higher levels of anxiety and depression than men. Both men and women with feminine character traits were less likely to receive timely care than patients with masculine traits.
"These findings suggest that triage personnel might initially dismiss a cardiac event among young women with anxiety, which would result in a longer door-to-ECG interval," wrote the authors in their conclusion. "Our results showing that women were less likely than men to undergo timely EG and fibrinolysis as well as invasive procedures are consistent with previous finding for older patients."
Source: Pelletier R, Humphries KH, Shimy A, Bacon S, Lavoie KL, Rabi D, et al. Sex-related differences in access to care among patients with premature acute coronary syndrome. CMAJ. 2014.
Published by Medicaldaily.com