Meningitis Outbreak: 14 Pharmacy Employees Arrested On Federal Charges Over The Deaths Of 64 People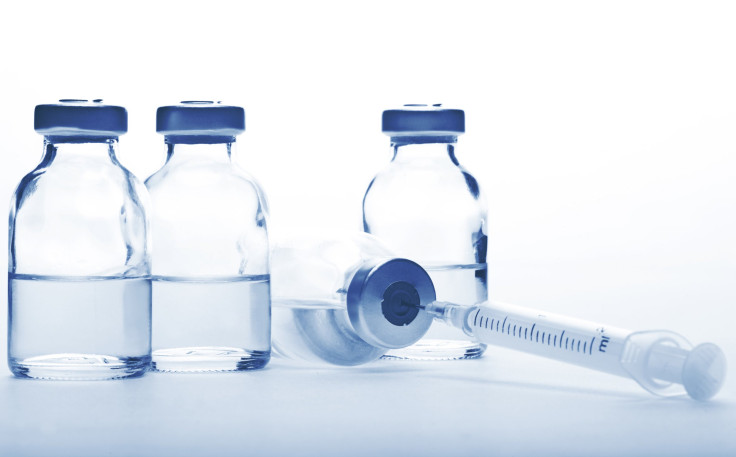 Following a fungal meningitis outbreak that killed 64 people back in the fall of 2012, 14 employees of the now defunct New England Compound Center (NECC) were arrested early Wednesday morning. The 14 employees — which included Barry J. Cadden, former president and head pharmacist of NECC, and Gregory A. Conigliaro, part owner of NECC — will face various charges, including racketeering, introducing adulterated and misbranded drugs into national commerce, contempt, and mail fraud.
Around 750 people in 20 states, most notably Michigan, Tennessee, and Indiana, developed meningitis or a similar infection after receiving tainted steroids manufactured by NECC, the Boston Globe reported. NECC forfeited its pharmacy license and filed for bankruptcy protection after nearly 3,500 parties filed claims in bankruptcy court, the majority of which were victims and their families. Glenn Adam Chin, a former supervisory pharmacist with NECC, was also charged with mail fraud back in September.
According to the Centers for Disease Control and Prevention, patients that received contaminated preservative-free MPA steroid injections from NECC developed non-contagious fungal meningitis, localized spinal or paraspinal infections, and infections linked to injections in a peripheral joint space around the knee, shoulder, or ankle. Exposure to NECC's contaminated injections in many cases led to epidural abscess, phlegmon, arachnoiditis, discitis, or vertebral osteomyelitis.
Arrests made early Wednesday, including Cadden and Conigliaro who were arrested at their homes in Massachusetts, mean the beginning of criminal proceedings against NECC. U.S. Attorney Carmen Ortiz is expected to hold a press conference Wednesday afternoon to provide details for the investigation and outline specific charges that will be brought against NECC employees. Defendants are also expected to make an initial court appearance on Wednesday.
Published by Medicaldaily.com