Meningitis Outbreak "No Where Near the End": Health Expert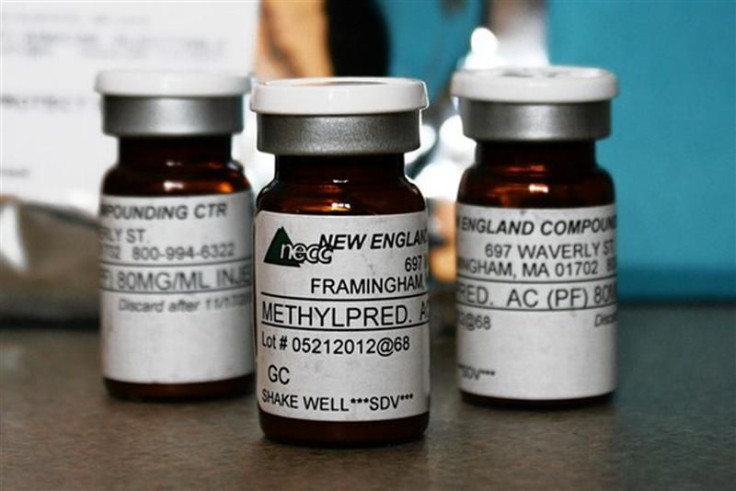 The meningitis outbreak that has so far killed 15 people and sickened more than 200 others is "nowhere near the end," a top medical expert said Tuesday, a day after federal authorities warned more tainted drugs may be linked to the health crisis.
Dr. William Schaffner, an infectious diseases expert at the Vanderbilt University Medical Center in Nashville, said on "CBS This Morning" that he expects a "steady increase" in the number of fungal meningitis infections over the coming weeks.
The move on Monday by the Food and Drug Administration to widen its investigation into the cause of the fungal meningitis outbreak to other drugs made by a Massachusetts pharmacy, the New England Compounding Center (NECC), is "ominous," Schaffner said.
"We were concerned that there might be other medications that might be contaminated coming from that pharmacy," said Schaffner, who is past-president of National Foundation for Infectious Disease. "The FDA has given us a heads up that that looks to be the case. We'll have to notify many more patients across the country that they may have been exposed to a fungal infection."
"I think we're still in the middle," Schaffner said, when asked about the outbreak's scope. "We're nowhere near the end of this problem. And we will see more patients reporting in ill and we'll have to treat many more going forward."
The FDA said Monday it was looking into two other drugs made by NECC, based outside of Boston in Framingham, Massachusetts.
The agency said it had received reports of a patient with possible meningitis who received an injection of a different steroid than the one found to have caused 15 deaths. It also said two transplant patients were infected with the rare fungus linked to the meningitis outbreak after receiving a heart drug also made by NECC.
Also on Monday, the Centers for Disease Control and Prevention said nine more people were diagnosed with fungal meningitis linked to possibly tainted vials of the injected steroid methylprednisolone, bringing the number of cases to 212.
The patient identified by the FDA as potentially having meningitis received an injection of the steroid triamcinolone, also supplied by NECC.
The FDA said its investigation of that patient and the two who received the heart drug during surgery was ongoing, and it cautioned that any injectable drugs made by NECC, including those intended for use in eyes, are of "significant concern."
The FDA has not confirmed that these three infections were caused by NECC products. NECC in a statement said it was reviewing the new information from the FDA.
On Monday a Tennessee woman filed a lawsuit against NECC seeking $15 million in damages.
SUSPECT LOTS
All but eight of the 23 states that received suspect medications from the Massachusetts specialist pharmacy have reported at least one case of fungal meningitis, a rare and deadly disease that has proven difficult to treat.
The suspect lots of steroid were shipped to 76 facilities.
A list of recalled NECC products on the FDA website ran 70 pages long.
Meningitis is an infection of the membranes covering the brain and spinal cord. Symptoms include headache, fever and nausea. Fungal meningitis is not contagious.
The outbreak has raised questions about how the pharmaceuticals industry operates. NECC engaged in a practice called drug compounding that is not regulated by the FDA, which generally oversees drug makers.
In compounding, pharmacies prepare specific doses of approved medications, based on guidance from a doctor, to meet an individual patient's need.
A Reuters investigation found that NECC solicited bulk orders from physicians and failed to require proof of individual patient prescriptions as required under state regulations, emails to a customer showed.
State pharmacy regulators have said that NECC violated its license in Massachusetts by not requiring patient prescriptions before shipping products.
The 15 states reporting cases of meningitis are Tennessee, Michigan, Pennsylvania, New Hampshire, Illinois, Indiana, Minnesota, New Jersey, Texas, Idaho, Maryland, North Carolina, Virginia, Ohio and Florida.
@ 2012 Thomson Reuters. All rights reserved.