Menopausal Women Face Double The Risk For Asthma Hospitalization, Could Indicate Condition's Biological Traits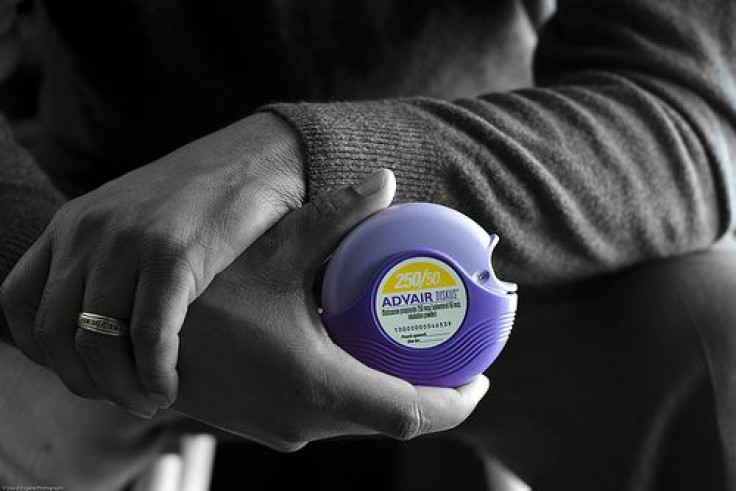 Women in their 40s and 50s are hospitalized more than twice as often for asthma-related complications than men in the same age group, a new study finds, bolstering data that shows young boys and older women are at the greatest risk for the disease.
Asthma — a spastic condition of the lungs' bronchi, which makes breathing difficult — affects 26 million Americans. Generally, the most common cases occur in young boys and older women, both groups who face twice the risk as the peers in their age bracket. New research from the American College of Allergy, Asthma and Immunology (ACAAI) suggests that increased hospitalization rates among middle-aged women signal the need for better preventative action to reduce overall healthcare costs.
"Until puberty, boys have higher rates of asthma than girls," Robert Yao-wen Lin, M.D., allergist and lead study author said in a statement. "Then, during the menopausal years, women's hospitalization rates are double those of men in the same age group. This could indicate that asthma may have distinct biological traits."
Asthma research has so far been inconclusive regarding the disease's cause or cure. Experts agree a person's risk for asthma increases if a family member also has it, although the preventive measures are spotty overall. The best that doctors can do is ask a patient whether he or she has difficulty breathing, especially at night, and whether that difficulty exacerbates during certain seasons or after physical activity, according to the Centers for Disease Control and Prevention (CDC). To find out how well a patient's lungs are working, doctors frequently perform a breathing test — a "spirometry" — which can check lung capacity and contrast differences before and after using asthma medicine.
For the latest study into the disease, researchers collected 10 years of data, from 2000 to 2010, from the National Inpatient Sample databases. The greatest differences in rates were found in the fifth and sixth decades of inpatient cases. Common coexisting conditions, such as obesity and smoking, factored into the team's review of the data.
Without the proper medication, an asthma attack's discomforting symptoms — coughing, chest tightness, wheezing, and difficulty breathing — could turn into respiratory failure, loss of consciousness, and eventual death. Asthma attacks are generally mild in nature, as the airways open up within minutes after treatment.
To help in preventative efforts, the ACAAI recommends women — and asthmatics, more broadly — ask the following questions upon their next visit to the physician:
Do I need any change in my medications?
What are the symptoms associated with the risk of a severe asthma attack during menopause?
How do I keep my asthma in check and avoid needing emergency room or hospitalized treatment?
"This study reinforces that asthma is a women's health issue," said John Oppenheimer, M.D., ACAAI fellow and associate editor of Annals of Allergy, Asthma & Immunology. "There is a need for more prevention and early intervention to reduce asthma hospitalization in menopausal women and reduce healthcare costs."
Published by Medicaldaily.com