Menstrual Cycle Can Extend Concussion Recovery Time: Can Birth Control Pills Help Female Athletes Manage Symptoms?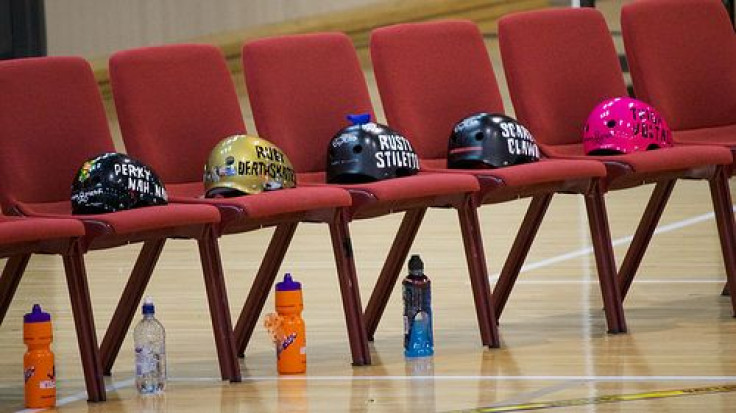 Women who sustain concussions or other traumatic hits to the head may experience longer recovery times depending on where they fall in their menstrual cycle at the time of injury, a new study finds.
Researchers from the University of Rochester analyzed 144 women between the ages of 18 and 60 as they entered one of five emergency departments within four hours of sustaining a head hit. Through blood tests, the team measured each patient's progesterone level to determine where she was in her menstrual cycle. When the researchers followed up with each woman one month later, the women whose progesterone levels were the lowest at the time of measurement enjoyed the shortest recovery and most improved quality of life.
On a scale of 0-100, with 0 being the absolute worst health and 100 being the best, women who experienced a concussive hit at peak progesterone levels registered an average health rating of 65. Women who were taking birth control pills at the time of their injury scored a 77. Due to the pill's suppressive effects on a woman's hormone levels, the team contends, it may be a female athlete's interest to consider birth control as a way to avoid lengthy recovery times if she plays a contact sport.
"If larger studies confirm our data, this could be one more way in which the pill is helpful in athletic women," explained Kathleen M. Hoeger, study co-author and professor of obstetrics and gynecology, in a statement. "Especially women who participate in sports like soccer that present lots of opportunities for head injuries."
Science has long known that women's bodies require longer periods of recovery than men's bodies following serious head injuries, particularly in measures of cognitive decline, headaches, reaction times, length of hospital stays, frequency of depression onset, and amount of time before returning to work. However, some researchers believe these differences could be overstated simply because men report fewer symptoms.
"We need to raise awareness that yes, female athletes do get concussions," said Tracey Covassin, researcher in Michigan State University's Department of Kinesiology and author of a recent study into gender- and age-related concussions. "Too often, when we speak with parents and coaches, they overlook the fact that in comparable sports, females are concussed more than males."
Female concussions arise most often in soccer, although they can be found in other sports, such as lacrosse, field hockey, volleyball, basketball, and cheerleading. Roughly 70 percent of the people treated at URMC are women, according to the study's senior author Jeffrey J. Bazarian. Often, the greatest cause is they need more follow-up care.
Progesterone levels at the time of a concussion are important because the hormone helps calm the brain and regulate a woman's mood. After concussive hits, the hormone levels plummet. If those levels are already low, the departure from the baseline is also low.
But if the levels are high, such as during a woman's menstrual cycle, the athlete may go through what Bazarian and his team calls the "withdrawal hypothesis." This sudden drop can result in or worsen a woman's post-concussive symptoms, such as headache, nausea, dizziness, and trouble concentrating.
"If you get hit when progesterone is high and you experience a steep drop in the hormone, this is what makes you feel lousy and causes symptoms to linger," said Bazarian. "But, if you are injured when progesterone is already low, a hit to the head can't lower it any further, so there is less change in the way you feel."
This would partly explain why men, whose progesterone levels are already low, see faster recovery times than women.
Bazarian suggested the proper response to the team's findings would be for health care professionals to take their incoming patients' hormone levels into greater consideration when designing treatment programs.
"By taking into account the stage of their cycle at the time of injury we could better identify patients who might need more aggressive monitoring or treatment," he explained, adding that he hopes to monitor women's cycles after the injuries to ensure they aren't disrupted. The practice "would also allow us to counsel women that they're more — or less — likely to feel poorly because of their menstrual phase," Bazarian said.
Published by Medicaldaily.com