Mental Health Illness Stigma Is A Consistent Barrier To Accessing Treatment, Even Outside The US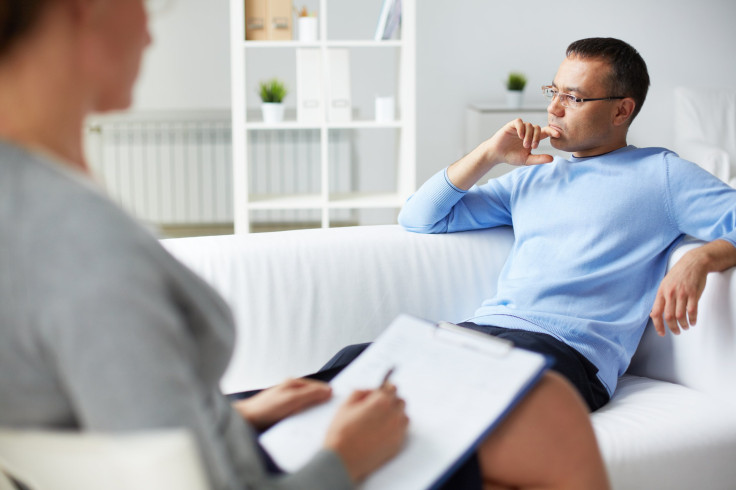 Though trendy for the city sophisticate, talk therapy continues to carry a heavy social stigma for most people around the world.
As many as a quarter of the world population suffers from a mental health illness, but few actually seek professional treatment from a clinician. A new study review from King's College London shows that 75 percent of Americans and Europeans with mental illnesses don't receive treatment — a bias shared by most of the 90,000 study participants worldwide, in countries rich and poor.
While festering health problems sometimes come with life, mental disorders including major depression, bipolar disorder, schizophrenia, and others worsen over time without proper treatment, according to investigator Graham Thornicroft, a psychiatrist at the university. "We now have clear evidence that stigma has a toxic effect by preventing people seeking help for mental health problems," he said in a statement. "The profound reluctance to be 'a mental health patient' means people will put off seeing a doctor for months, years, or even at all, which in turn delays their recovery."
Analyzing data from 144 studies, Thornicroft observed a strong reported sense of stigma for people accessing mental health services, whether engaged in psychotherapy with licensed therapist or merely asking a family doctor for help. When seeking help for mental disorders, people reported feeling not only stigmatized by society but branded by their own hand, with a deep sense of personal shame. Other barriers to treatment included a fear of public disclosure as well as that classic self-diagnosis: not crazy.
Interestingly, the investigators found the social stigma against mental health treatment strongest among youth, men, members of ethnic minorities, and people in the military and health sectors. Sarah Clement, a co-investigator on the study, says social stigma — rather than mere cost — still impedes progress on improving population health.
"Our study clearly demonstrates that mental health stigma plays an important role in preventing people from accessing treatment," Clement said. "We found that the fear of disclosing a mental health condition was a particularly common barrier. Supporting people to talk about their mental health problems, for example through anti-stigma campaigns, may mean they are more likely to seek help."
Yet some experts caution that mental health treatments are not all equal. This month, the Institute of Medicine (IoM) criticized the U.S. Army for spending $125 million per year on the "comprehensive soldier and family fitness" program, which investigators say does not work. Yet regardless of the program's efficacy in improving individual health outcomes, military officials insist the program works — on the population level — by normalizing, in part, the delivery of mental health care.
Last year, IoM investigator Charles P. O'Brien, a psychiatrist at the University of Pennsylvania, Philadelphia, said the Defense Department has failed to adequately provide mental health care for servicemembers after a long decade of Middle East war. Aside from staffing and other financial shortages, the report author identified an enduring problem with the military's delivery of mental health care: stigma.
Published by Medicaldaily.com