Mental Illness Patients Leave Canadian Hospitals Too Early And Commit Crimes After Release, Straining Police Force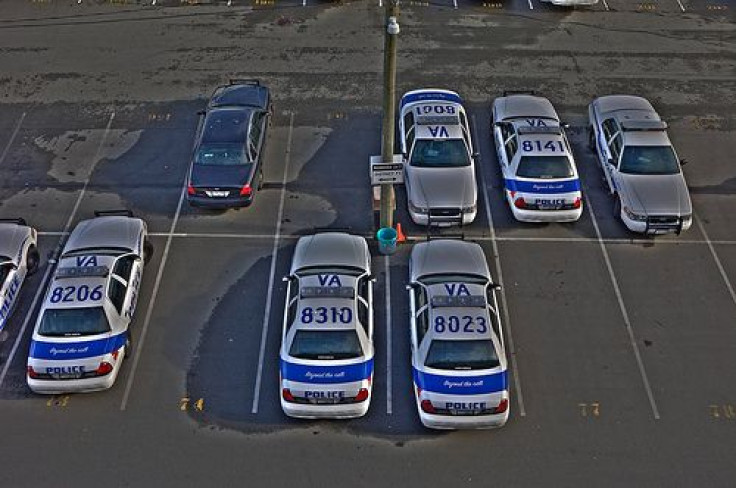 On the final day of the Canadian Association of Chiefs of Police (CACP) annual meeting, several officials lamented the strain put on the police force by mental illness patients who leave hospitals too early.
The statements came on Wednesday at the CACP conference in Winnipeg, where lack of funding was identified as the biggest roadblock in properly treating patients with mental illness. When hospitals can no longer afford to house patients, they release them back onto the streets, where officials said they have a tendency to commit crimes. And because they belong in a hospital, not in jail, police routinely wait with patients for hours after bringing them to a healthcare facility.
"Police should not be the front-line on mental health issues," said Jim Chu, president of the CACP. "Lack of funding in the health care system is putting these people on the streets. We need to shift from a point of crisis to preventing the crisis from occurring in the first place."
Another official spoke to the overwhelming financial strain that mental illness patients are putting on the police force, as extra hours spent at the hospital siphons overtime funds out of the department. Officers spend an average of four to six hours, sometimes an entire shift even, waiting at the emergency room, according to the Winnipeg Regional Health Authority (WRHA).
Each year, Winnipeg police take up to 800 people a year to emergency rooms, according to CBC News. Meanwhile, Vancouver police apprehended 2,636 people in 2013. That number is up from 539 in 2002. Vancouver police departments have a provision under mental health legislation that requires them to arrest mentally ill patients who pose a threat to themselves or the public.
"We're highly sympathetic to the issues of police and the concerns of police," said WRHA psychiatrist Dr. Murray Enns. "We're of course on board with the idea of developing more mental health services to help keep people well."
One man, Robert Graham, expressed his gratitude to the police force, saying that he has always been treated well. Graham highlighted the importance of keeping mental illness concerns out of the police force's responsibilities.
"They could have easily have taken me to jail. But they saw what the issue was and that was that I was intoxicated. So they took me to the Main Street Project," he said, referring to a shelter in Winnipeg. "The one incident I remember is that I took a swing and luckily I was taken to the drunk tank instead of charged with assault."
Police chiefs agreed change is necessary; however, the details of that change haven't yet been lain out.
Published by Medicaldaily.com