Mentally Ill Inmate 'Baked To Death' In Rikers Island Cell, Exposing Flaws In NYC Jail System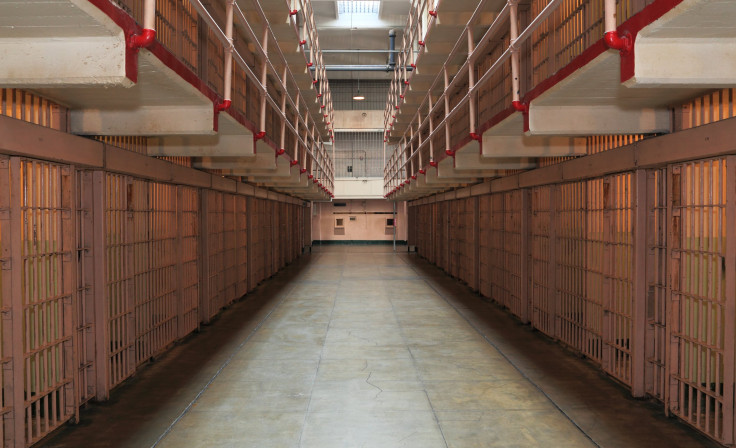 A former Marine and mentally ill homeless man was found dead in his overheated cell in Rikers Island in New York City, after malfunctioning equipment caused his jail cell to heat up to 100 degrees. According to jail officials, the inmate was on anti-psychotic and anti-seizure medication, which may have caused dehydration and made him more vulnerable to the heat's effects.
Fifty-six-year-old Jerome Murdough had been arrested for trespassing last month after sleeping in an enclosed stairwell in a Harlem public housing project. Murdough suffers from bipolar disorder and schizophrenia.
He was found in a 6-by-10 foot cinderblock cell a week after his arrest, with his body temperature and temperature in the cell being at least 100 degrees. "He basically baked to death" one of the jail officials, who asked to remain anonymous, told the AP. Though the autopsy was reported as "inconclusive" and requires more tests, jail officials with close knowledge of the situation said initial autopsy and investigation details point to extreme dehydration or heat stroke, according to the AP. Apparently, other inmates in overheated cells managed to open a small vent in their rooms to let in cooler air, but the vent in Murdough's cell had not been opened.
Robin Campbell, a spokesman for the Department of Correction, said in a statement that the jail will investigate Murdough's death, "including issues of staff performance and the adequacy of procedures." Campbell noted that the cell's temperature was "unusually high," and that the jail would take steps to ensure safe temperatures, "particularly in areas housing vulnerable inmates." Inmates on psychotropic medications, for example, are especially vulnerable to high temperatures; their bodies are unable to sweat and thus retain more heat.
Murdough's family members were not notified of his death until a month later, when the AP contacted them for an interview. "He had beer problems. Drinking beer. That was his downfall," his mother, Alma Murdough, said in an interview. "Other than that, he was a very nice guy. He'd give you the shirt off his back." She continued: "He was a very lovely, caring guy."
Murdough had joined the Marine Corps after high school, spent time stationed in Okinawa, Japan, then returned home only to face severe mental illness and drinking problems. He ultimately became homeless: "When he wanted to venture off, we let him, we allowed him to come and go," his sister, Cheryl Warner, told the AP. "He always came back."
The event stirred questions over how the NYC jail system handled Murdough, with some mental health advocates saying he should have been referred to a psychiatric ward and not a jail. "So Mr. Murdough violated the trespass law. So he suffered the consequences by going to jail," Jennifer Parish, an attorney at the Urban Justice Center's Mental Health Project, told the AP. "But the jail system committed more serious harm to him. And the question is, 'Will they ever be held responsible?'"
According to a 2010 study by the National Sheriffs' Association and the Treatment Advocacy Center, there are three times more mentally ill people housed in jails than in hospitals. Indeed, the prison system in the U.S. has become filled with inmates who struggle with mental illness — and is largely unable to properly care, treat, and sustain such inmates. Mentally ill inmates are more likely to be punished for disobeying rules or for posing a threat to other inmates, which can get them thrown into solitary confinement as punishment, exacerbating existing mental health problems. Murdough's story also puts the spotlight on mental health problems among veterans, and whether they are receiving the proper care to prevent alcoholism, suicide, post-traumatic stress disorder, and other mental illnesses that stem from their traumatic experiences in service.
Published by Medicaldaily.com