MERS Virus Hits Saudi Arabia And UAE In Six New Cases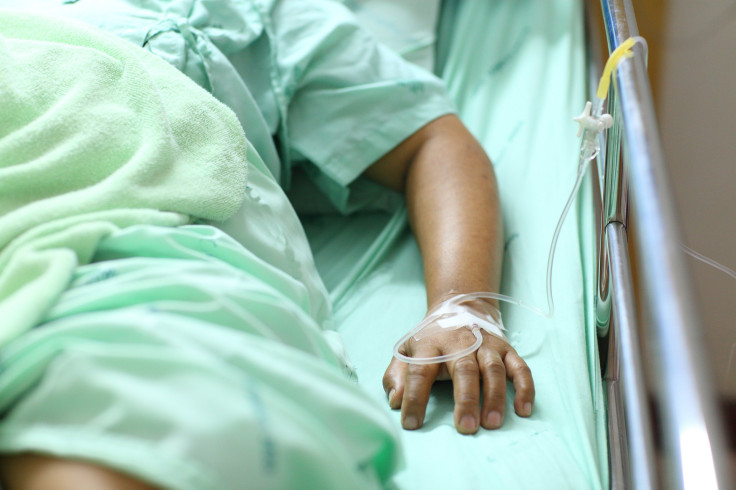 The World Health Organization (WHO) announced Tuesday that another five people in Saudi Arabia, and one in the United Arab Emirates, have become infected with the Middle East Respiratory Syndrome (MERS). Out of the 176 people who've contracted the disease, 74 have died, the WHO stated.
Because around 40 percent of the people who were infected with MERS have died, public health officials remain concerned about the disease. Earlier this week, a 73-year-old man from Riyadh, Saudi Arabia, died after being the fourth confirmed MERS case in the Arabic state. The WHO also noted that the others infected were female health workers, as well as a 53-year-old male from Ryadh, who had contact with a confirmed case of the disease.
Middle East Respiratory Syndrome is a viral respiratory illness that was first recognized in Saudi Arabia in 2012, according to the Centers for Disease Control and Prevention. The coronavirus — MERS-CoV — that causes MERS is related to the virus that causes Severe Acute Respiratory Syndrome (SARS). Patients infected with the disease typically experience respiratory symptoms such as shortness of breath, fever, and cough. Though six different countries in or near the Arabian Peninsula have experienced MERS cases, the disease has not been spread to the U.S.
A 59-year-old woman in the UAE was infected with MERS as well. She was reportedly married to a man who had also been infected.
"People at high risk of severe disease due to MERS-CoV should avoid close contact with animals when visiting farms or barn areas where the virus is known to be potentially circulating," the WHO writes on its website. "For the general public, when visiting a farm or a barn, general hygiene measures, such as regular hand washing before and after touching animals, avoiding contact with sick animals, and following food hygiene practices, should be adhered to."
Published by Medicaldaily.com