MERS Virus Infects Family of 3 in UAE; Kills Pregnant Mom After Giving Birth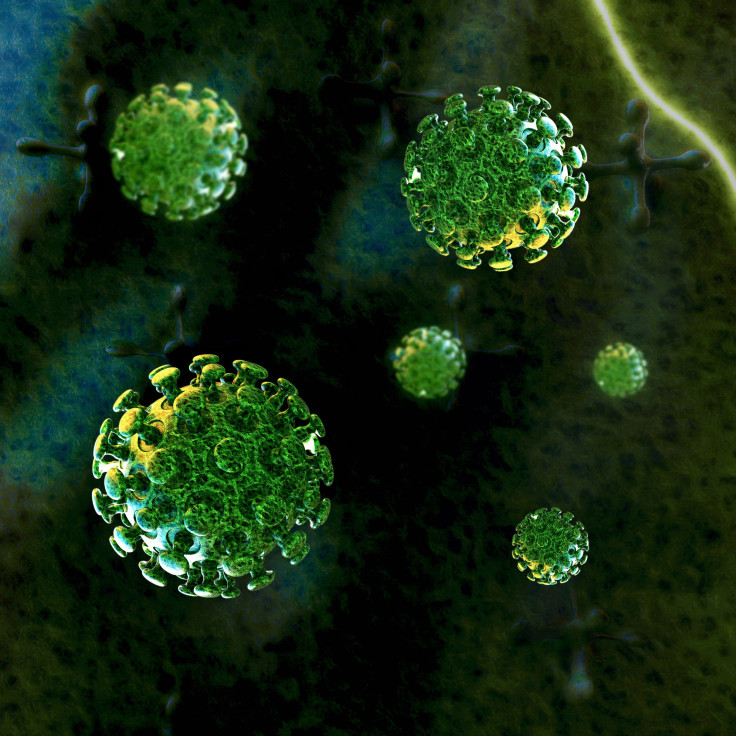 As scientists continue to look for the source, and prevention methods, to treat Middle East Respiratory Syndrome (MERS), the virus has spread again, to a family of three in the United Arab Emirates (UAE), which includes a pregnant mother who reportedly died after giving birth. Her death is the third in the past two weeks.
The family consisted of a pregnant mother and father, as well as their 8-year-old son. The earliest reported onset of illness was on Nov. 15, according to the World Health Organization (WHO). Although the mother died soon after giving birth via C-section, the father, who was in critical condition has now stabilized — their son is also in stable condition, and only had mild respiratory symptoms upon being admitted to the hospital, according to The National.
The virus, known as MERS-CoV (coronavirus), spreads through contact with other people who are ill, according to the Centers for Disease Control and Prevention (CDC), however, the family had "no travel history, no contact with a known confirmed case, and no history of contact with animals," WHO wrote, making this particular case especially mysterious. In the meantime, the 8-year-old boy is being kept in hospital isolation, and close contacts with the family, the newborn baby — who is healthy — and health care workers are being monitored.
The mother's death comes amid the deaths of two other people who had the illness, both of whom were from Qatar. There have been a total of 163 laboratory-confirmed cases of MERS infection, with 70 such cases ending in death. Indications of MERS include severe acute respiratory illness, characterized by shortness of breath, fever, and coughing, according to the CDC, and many people who experience these symptoms are at risk of death.
WHO also announced that its advisory panel, known as the emergency committee, would meet on Wednesday to discuss the state of the outbreak now that the annual Hajj — a religious pilgrimage to Saudi Arabia — had come to an end. A recent WHO investigation into the possible animal sources of the virus had led to three camels in Qatar, adding to previous evidence that they are the source — a preliminary study from August found that the virus could be circulating among them.
Meanwhile, other scientists are working on a vaccine, and recently engineered a strain of the virus that, when genetically manipulated, could theoretically immunize people from the virus. This strain however, only contained one safeguard from allowing the virus to grow — the U.S. Food and Drug Administration requires three for a recombinant live attenuated vaccine strain.
MERS cases have only been seen in the Middle East and Europe, according to the CDC. They have appeared in France, Italy, Jordan, Kuwait, Oman, Qatar, Saudi Arabia, Tunisia, the U.K., and the UAE.
Published by Medicaldaily.com