Metastatic Breast Cancer Stabilized By 98.5% With New Radiation Therapy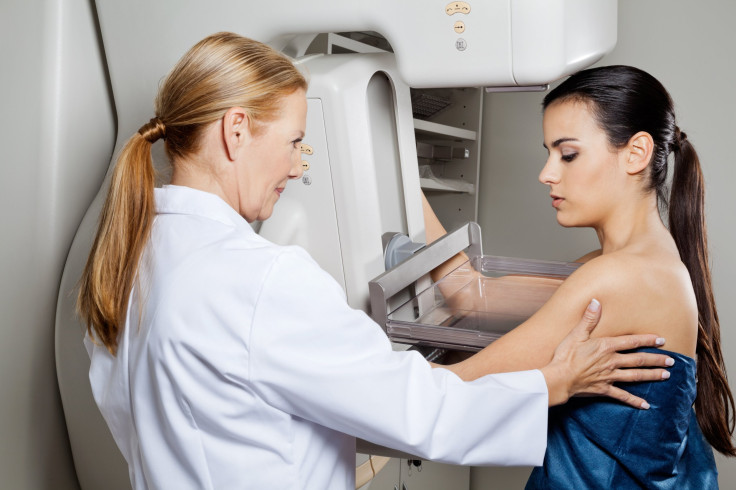 In modern medicine, oncologists often adopt the martial tone of the military strategist hoping to hold the line — as if they're fighting the Third Reich.
Now, researchers say a minimally invasive radiation treatment may help to prevent the spread of breast cancer to the liver, as a second-line treatment after chemotherapy fails. Y-90 is an outpatient treatment proven safe and effective in stabilizing the disease after testing on 75 women in a recent clinical study. The treatment stabilized cancerous liver tumors at an efficacy rate of 98.5 percent.
"Although this is not a cure, Y-90 radioembolization can shrink liver tumors, relieve painful symptoms, improve the quality of life and potentially extend survival," Robert J. Lewandowski, a radiologist at Northwestern University Feinberg, said in a statement. "While patient selection is important, the therapy is not limited by tumor size, shape, location or number, and it can ease the severity of disease in patients who cannot be treated effectively with other approaches," he said.
Lewandowski presented the findings at a meeting of the Society of Interventional Radiology. In the largest such study to date, he and his colleagues reviewed the outcomes of the 75 women — ranging in age from 26 to 82 — with breast cancer liver metastases, resistant to traditional chemotherapy.
In the United States, doctors diagnose some 235,000 new cases of invasive breast cancer every year, half of which eventually metastasize to the liver. Yet the treatment often fails to stabilize the cancer, with many patients unable to tolerate the punishing side effects.
"The value of Y-90 radioembolization in treating patients with non-operative primary liver cancer and metastatic colon cancer has been demonstrated," Lewandowski said. Given the low toxicity and high disease control rates, this therapy is expanding to other secondary hepatic malignancies. We're looking to gain maximal tumor control while minimizing toxicity and preserving quality of life."
With the new treatment, a radiologist inserts a catheter through a tiny cut in the groin, guiding it through blood vessels into an artery feeding the liver. In this way, the doctor delivers "micro beads" that travel to the smaller vessels feeding the liver, where they deploy their nuclear weapon — cancer-fighting radiation.
The researchers say the treatment has few side effects.
Published by Medicaldaily.com