Mexican President mourns Death of Interior Minister in Helicopter Accident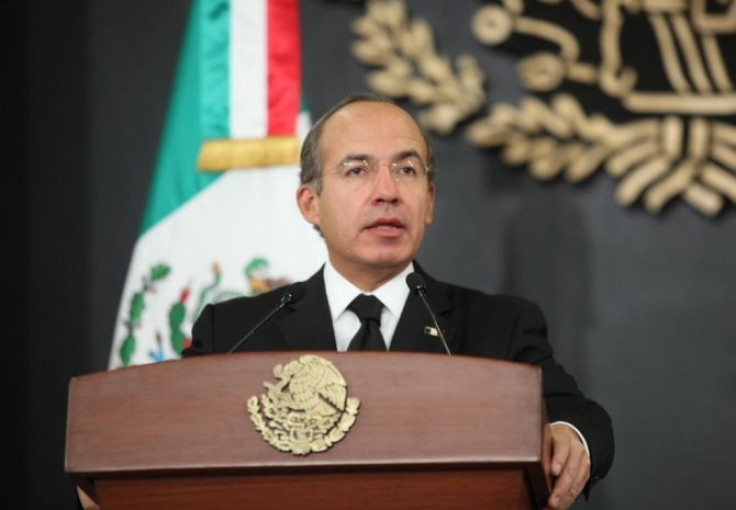 Mexico's President Felipe Calderon on Friday mourned the death of Interior Minister Francisco Blake Mora, who was killed in a helicopter crash.
Calderon delivered remarks at the Presidential residence in Mexico City, expressing a visible sadness in his face. Calderon said world-class experts would conduct a meticulous investigation into the incident, in which Blake Mora and seven other members of his cabinet died.
Calderon acknowledged Blake Mora, who was the face of Mexico's anti-drug war, as an "honest, hard-working, loyal and committed" man.
The death of Blake Mora comes as Mexico struggles with drug cartels in the midst of a war that has killed about 45,000 people in the five years since Calderon took office.
Blake Mora was traveling to a state which neighbors Mexico's capital for a security meeting with officials from other states when the helicopter he was traveling in crashed.
Three years ago, the Calderon administration's former Minister of the Interior, Juan Camilo Mouriño, was also killed in an helicopter crash in Mexico City.
Francisco Blake Mora, Mexico's former Interior Minister, is seen in a file photo. Photo Credit: Mexican government handout
Published by Medicaldaily.com