Mexico's Obesity Epidemic Prompts Talk Of Mandatory Health Screenings For Everyone At Age 18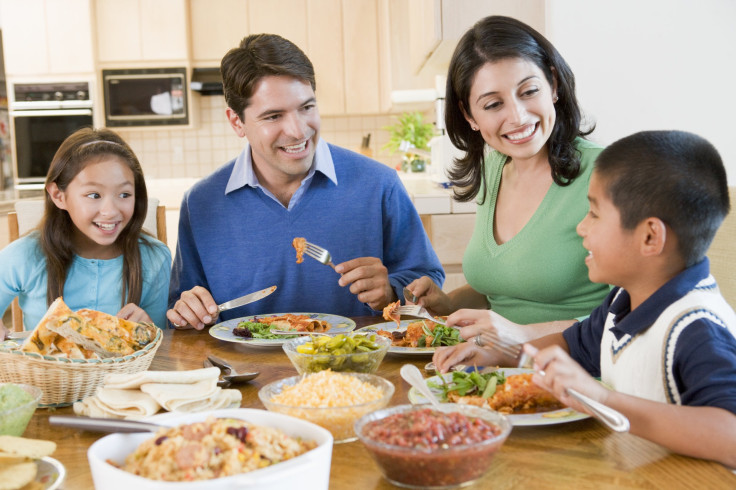 A sudden one-year jump in obesity related deaths has Mexico's government considering drastic changes, including mandatory health screenings for every man and woman at age 18.
New epidemiological data shows a rapid rise in death from cardiovascular disease and diabetes in just one year — 9.5 percent from 2009 to 2010, investigators say. Seventy-three percent of all women and 69 percent of all men are overweight or obese, with more than one-third of adolescents at dangerously unhealthy weights, too.
Enrique C. Morales Villegas, a leading health researcher, says the nation's obesity problem may be attributed, in part, to poor diet. "The Mexican diet is more dangerous than fast food chains. It's a combination of fried food, junk food, and soft drinks," Villegas said in a statement. "The philosophy of life is around comfort. People eat too much and every day they watch four hours of TV, spend two hours at the computer, and do less than 10 minutes of physical activity."
In recent evolutionary history, the Spanish invasion of Mesoamerica brought genotypic and cultural change, while creating an unhealthy admixture killing modern day Mexicans: fusion cuisine.
Like other indigenous populations, the mixed descendants of Mesoamerican peoples may possess genetic profiles less adaptive to diets high in dairy fat and other staples of European fare, following the recent introduction of goats and cows, as well as cheese-making techniques that now define the modern nation's cuisine. Serving Mexican migrants in New York City, a grocer offers the staples: corn chips and canned beans, sugary beverages, and a plethora of cheeses including Queso Blanco, Queso Fresco, Queso Oaxaca, Colby, and Monterrey Jack, too. A wall near the door is lined with 50-pound bags of white rice, providing a base for the victuals of the Mexican palate.
Today, that diet is killing sedentary Mexicans with a rising rate of cardiovascular disease, according to Villegas and other health experts who convened this week in Leon, Guanajuato, for the Mexican Congress of Cardiology.
"I have proposed to the Mexican government that 18 year olds should have obligatory measurements of glucose, cholesterol, blood pressure, and body mass index, with repeat assessment every three years," Villegas said. "Screening could be done in schools, shopping centers, and other public places, and if an abnormality is found a strategy should be in place to treat it."
Such a solution, he added, would provide the government with a low-cost method for lowering the nation's obesity rate, as well as deaths from cardiovascular disease and diabetes. According to the latest Mexican National Survey of Health and Nutrition, 14 to 16 percent of Mexican adults suffer from diabetes, with rates as high as 18 percent in Mexico City, in addition to Mexico State, Nuevo Leon, Veracruz, Tamaulipas Durango, and San Luis Potosi. Moreover, 31 percent of Mexican adults suffer from hypertension, with the disease rate rising as people age. Two of three Mexicans aged 70 or older suffer from the disease, while 40 percent of Mexicans overall test high for levels of bad cholesterol.
"These states have a high prevalence of obesity and a high-fat diet which explains the amount of diabetes," Villegas said. However, the problem is consistent throughout the country, with one of the world's most unhealthy populations. Villegas added that the prevalence of obesity and higher-than-average body mass indexes presented more than merely an "aesthetic problem," given rising death rates.
Published by Medicaldaily.com