'Miami Zombie' Victim Ronald Poppo Happily Recovering After Skin Grafts [VIDEO, GRAPHIC PHOTOS]
Ronald Poppo, the homeless 66-year-old man who lost his eyesight after most of his face was chewed off in the brutal "Miami zombie" attack one year ago, has been "living happily and adjusting to his new life" while recovering at the Jackson Memorial Perdue Medical Center, his doctors announced during a press conference on Tuesday.
While skin grafts and surgeries have closed his wounds, plastic surgeon Dr. Wrood Kassira said that he is "more than happy with how he is now" and wants no more reconstructive surgery to replace his nose and eyes.
Dr. Urmen Desai called Poppo a "simple and kind guy," adding that his appearance was far less important to him than his quality of life.
"I think he wants the world to know that he's not traumatized by this... and that he's happy and grateful to be alive after such an incident."
A Brutal Attack in Miami
Poppo was attacked in broad daylight on May 26, 2012, when 31-year-old Rudy Eugene came upon him lying alongside the MacArthur Causeway in Miami and savagely mauled Poppo's face with his teeth until he was shot to death by police.
While initial reports purported that Eugene had been high on "bath salts" that Memorial Day weekend, post-mortem toxicology results revealed that the only substance in his system was marijuana. His motivation for the bizarre assault remains a mystery.
Poppo was initially brought to Ryder Trauma Center at Jackson Memorial Hospital, where he spent almost a month recovering from severe facial injuries. He was then transferred to Perdue, a long-term care facility in Cutler Bay, where he remains as he continues his rehabilitation process.
Healing Ronald Poppo
Poppo went through four reconstructive surgeries for his face after the trauma.
His recovery process has been relatively uneventful, doctors said, and he is infection-free and breathing normally. There is little expectation of Poppo suffering long-term respiratory symptoms. The only issues that require monitoring are secretions from his nostrils and occasional skin issues.
Kassira told reporters that Poppo has been presented with prosthetic options after his facial wounds had healed sufficiently, but Poppo felt that such surgeries would be unnecessary cosmetic modifications. Such options were functionally unnecessary, since he had no deficits aside from his lost vision. They would also require him to take immunosuppressive drugs for the rest of his life, which both he and doctors agreed would be unduly burdensome.
Poppo continues to see doctors who periodically check on his recovery, and representatives from Miami Lighthouse for the Blind also provide him with services to help him regain independent living skills.
He is in good health, said hospital staff. He has gained over 50 pounds in the past year, and now weighs over 200 pounds — a marked difference from the scrawny images of him that circulated in the media after the attack.
Poppo's health care is funded by both Medicaid and Medicare, said hospital representatives, and he is welcome to stay for treatment indefinitely. Over $100,000 are available to him from a hospital-administered fund.
Ronald Poppo Adjusts to His New Life
The Jackson Health System posted a Facebook album detailing the process of Poppo's recovery, with photos of him smiling, celebrating his birthday with hospital staff, and playing a guitar one year after the attack.
"He's a wonderful person," said nursing assistant Patricia Copalko during the conference. "I couldn't ask for a better patient."
"For somebody who has been through what he has been through, if you would meet him, you would not believe it," she added.
"He is very pleasant and very respectful to people," confirmed nurse manager Adolfa Sigue.
While he is reluctant to talk about the traumatic incident, he refrains from blaming the man who disfigured him.
"The only thing he always tells me is that 'I'm sure that that man had a bad day that day,'" said Sigue.
Poppo has been working with occupational therapist Kathy Anglin, who has helped him relearn how to dress himself, eat, shower, use the bathroom, and shave on his own.
He speaks to his sister on the phone occasionally, though he declines calls from other relatives and is reluctant to accept visitors or leave his wing of the hospital for exercise.
In his spare time, Poppo strums on the guitar that hospital staff presented him with after finding out that he played in a band 40 years ago. He now practices the guitar daily, according to the nurses.
Though he can no longer watch television, he listens to the radio often, following the Miami Heat, his favorite basketball team, and listening to rock and roll stations.
Poppo was in good humor in a short video posted on Youtube, wearing a Miami Heat cap and strumming his guitar for a bit before delivering a heartfelt message thanking those who supported him.
"Generally, thanks for considering and helping out. People in my predicament need to be helped out, and I'm sure there's other people also that have the same type of predicament," he said.
"I thank the outpouring of people in the community. I'll always be thankful for that."
Well-wishers can send messages to Poppo via Twitter with the hashtag #Wishes4Poppo, and a nurse will read them to him during the week of May 27.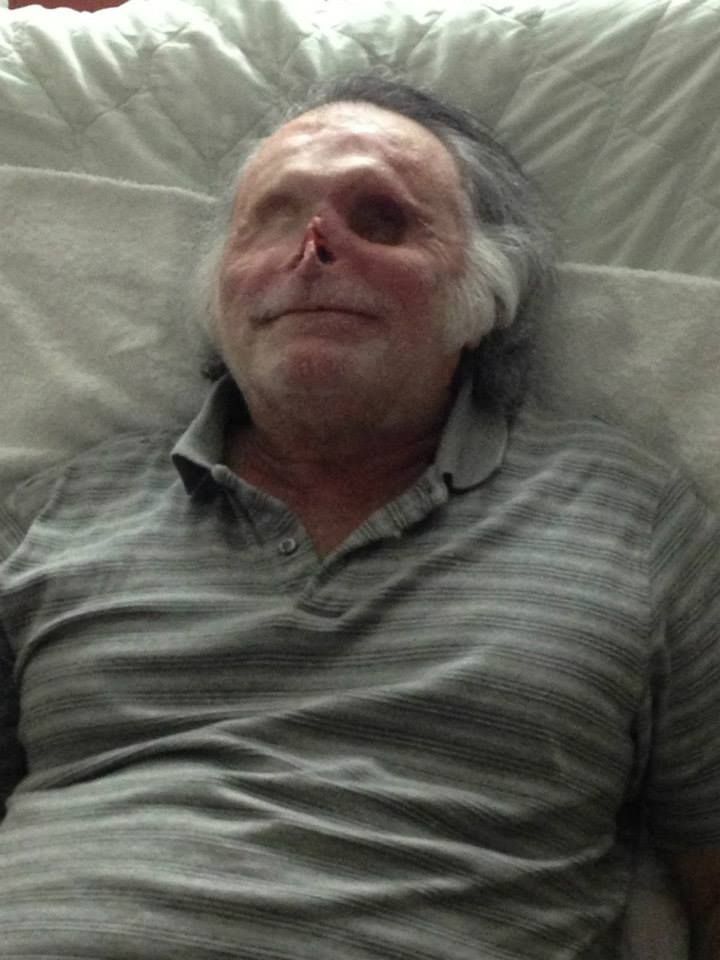 Published by Medicaldaily.com