Michigan Reports Three Cases Of Avian Influenza In Canadian Geese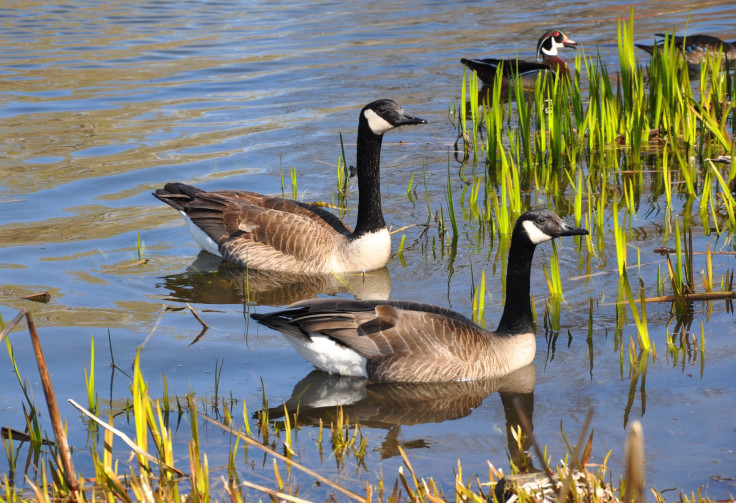 Avian flu has hit Michigan for the first time in its history, state officials report.
This Monday, Michigan's departments of Natural Resources (DNR) and Agriculture and Rural Development (MDARD) jointly announced the presence of the widely feared highly pathogenic avian influenza (HPAI) in three young Canadian geese, or goslings, collected last week in Sterling Heights. The virus detected in the geese was specifically that of the subtype H5N2, which is considered to be of low risk to people.
Michigan joins 20 other states to have detected avian flu within its borders since December of last year, and it is the sixth to find it within its wild birds only, according to state officials. "While this is disappointing news that the H5N2 virus has been found in Michigan's free-ranging bird population, it was not unexpected given avian influenza has been found in a number of our neighboring states and Ontario," said MDARD Director Jamie Clover Adams in a press statement.
Though close to 50 million birds have died or been preemptively destroyed as a result of the outbreak, there have been no reported cases of human transmission within the United States. The disease remains incredibly difficult to spread to people.
Officials were quick to point out their ongoing efforts to prevent the germ from reaching domestic flocks. "MDARD will continue to work hand-in-hand with our backyard and commercial poultry farmers to conduct surveillance testing and provide education along with Michigan State University's Extension on implementing and stepping up on-farm biosecurity practices to protect the health of Michigan's domestic poultry," Adams said. These preventative measures will include changing nuisance goose relocations and statewide surveillance of suspicious dead birds.
Published by Medicaldaily.com