Michigan's Deadly Fungal Meningitis Outbreak To Be Investigated Jointly By State And Federal Authorities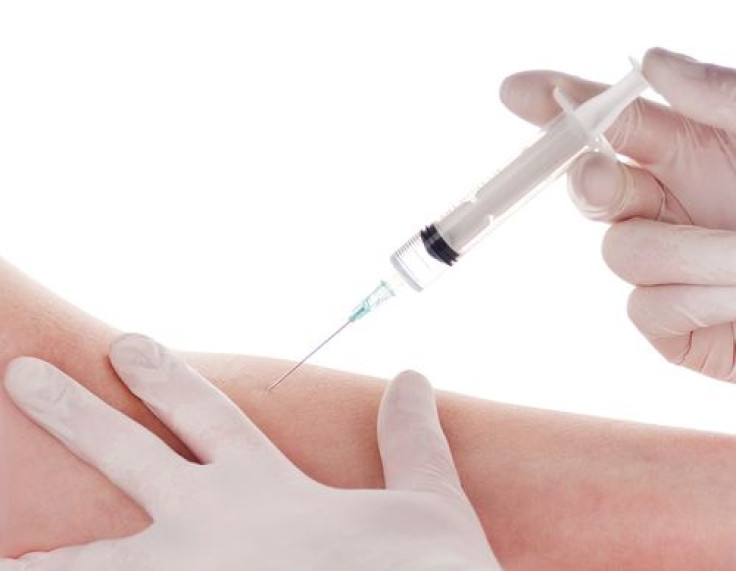 A criminal investigation into last year's deadly fungal meningitis outbreak may someday secure justice for victims. According to Michigan Attorney General Bill Schuette, his office and federal authorities are continuing to coordinate a probe into the outbreak that killed 64 people nationwide as a result of contaminated injectable steroid medications distributed by New England Compounding Center (NECC) in Framingham, Mass. No one has yet been charged in the case.
Asked whether the Michigan leg of the investigation may end without charges, Schuette declined to answer, according to the Associated Press. Meanwhile, Michigan — which counted 22 deaths due to the outbreak — has decided to let its grand jury take a "temporary pause," Schuette announced in Detroit on Monday. The grand jury's six-month term is set to expire soon, though a judge could call it back. At least four clinics in the state treated patients with tainted steroids obtained from NECC. In the absence of indictments, Schuette spoke of an agreement struck with the U.S. attorney for Massachusetts, Carmen Ortiz, that ensures state investigators have access to evidence that a federal grand jury in Boston is seeing, and vice versa. "This will help us reach our mutual goal: to secure justice for victims of fungal meningitis," Schuette told CNN. "By working together we can ensure our investigative efforts are not duplicated."
NECC filed for bankruptcy in December last year. The Massachusetts state pharmacy board voted to permanently revoke the company's license as well as the licenses of the company's three principal pharmacists.
The 2012 Outbreak
Since Sept. 2012, when the tainted steroids were first discovered, 751 people in 20 states, including 264 in Michigan, developed fungal meningitis or other infections. Meningitis is an inflammation of the membranes (known as meninges) surrounding the brain and spinal cord. Sixty-four people died in last year's outbreak after using contaminated drugs produced by NECC, a compounding pharmacy that custom-makes medications.
On Sept. 26, 2012, NECC voluntarily recalled three lots of methylprednisolone acetate, an injectable steroid that is typically used for its anti-inflammatory effects, and in this case, causing fungal meningitis and other infections. As confirmed by the Centers for Disease Control and Prevention and the U.S. Food and Drug Administration, the fungus Exserohilum rostratum was identified in two different lots of NECC-supplied methylprednisolone acetate, while two other types of fungus not known to be human pathogens, Rhodotorula laryngis and Rhizopus stolonifer, were also found in the product. On Oct. 6, NECC expanded its recall to include all products in circulation that were distributed from its Framingham facility.
Public health authorities estimate that nearly 14,000 people in 23 states, including an estimated 11,000 who received shots for back or neck pain, were exposed to mold-tainted doses of methylprednisolone. Recently, the FBI asked anyone who received one of the tainted injections to fill out a questionnaire and answer whether they believe another medication distributed by NECC caused harm to themselves or their family. Last week, the U.S. Senate approved legislation clarifying federal authority over compounding pharmacies such as NECC — the bill awaits presidential approval, according to The New York Times.
Published by Medicaldaily.com