Microbicide Gel May Offer HIV Protection For Vagina And Rectum; First-Of-Its-Kind DuoGel Shows Promise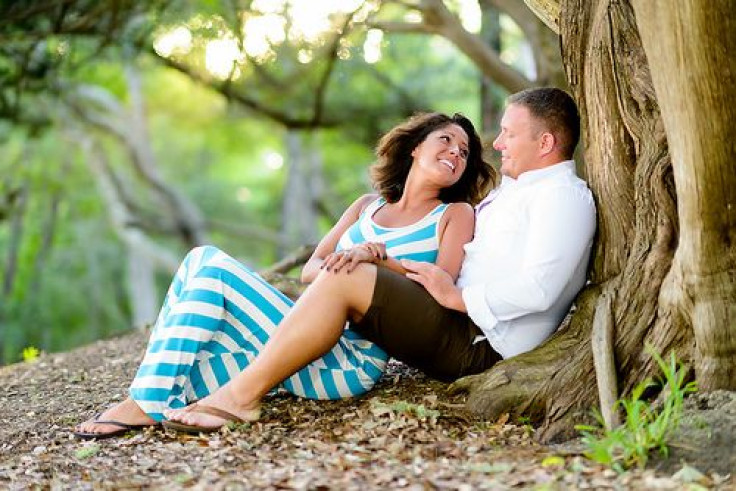 Couples who engage in vaginal sex, anal sex, or both may soon be able to protect themselves from contracting human immunodeficiency virus (HIV) with the administration of a microbicide gel.
Presented at the 2013 American Association of Pharmaceutical Scientists (AAPS) Annual Meeting, the microbicide DuoGel was developed by Anthony Ham, Ph.D, and the microbicide research team at ImQuest BioSciences, along with colleagues from Duke University, Magee-Women's Hospital, and the University of Pittsburgh. It is the first of its kind to safely and effectively prevent HIV infection through both anal and vaginal sex.
Microbicides contain pharmacologic agents and chemical substances that can kill or destroy the microorganisms that typically cause human infection, such as HIV. The World Health Organization says that they can come in gels, creams, lotions, aerosol sprays, tablets, or films, administered around the time that individuals engage in sexual activity. Sponges and vaginal rings may also contain microbicides, which are released from the devices over a period of time.
Prior to the microbicide DuoGel, vaginal microbicide gels could not be used for the rectum because the surfaces of the rectum are vulnerable to physical damage during sex, and could potentially increase the risk of HIV infection. Since the environments of the vagina and rectum are dissimilar and require different conditions for microbicide delivery, ex vivo toxicity, permeability, and efficacy tests were performed in both ectocervical and colorectal tissues, according to a news release.
The microbicide provides protection by deactivating the virus, or by preventing the attachment, entry, or replication of the virus by way of vulnerable target cells in the semen and vaginal or rectal walls.
The DuoGel contains IQP-0528, a compound iwth antiviral properties. It was applied to vaginal and rectal tissue, which were then exposed to HIV-1. The gel was found to successfully deliver the drug in both in vitro and ex vivo vagina and rectum, preventing HIV-1 infection of the tissues. The researchers claim the DuoGel product is safe for application of both areas making it a convenience.
"It is recognized that both vaginal and rectal intercourse occur during the same sexual act, so a single product that is safe for both compartments makes sense in terms of convenience, which is likely to result in higher compliance." said Ham. "In addition, these DuoGels will be much safer products for HIV prevention in males practicing receptive anal intercourse."
The prevalence of HIV is growing, with 35.3 million people infected worldwide, according to WHO. The spread of bodily fluids can cause a person to become infected with the virus as CD4 cells, or T cells, are destroyed, thereby compromising the body's immune system and its ability to ward off infections and disease.
The most common way the virus is transmitted is through unprotected vaginal and anal sex by way of pre-seminal fluid, semen, and vaginal fluids. Individuals who engage in anal sex may be less likely to use condoms and more likely to engage in risky behaviors, according to Medscape. In a study on heterosexual individuals in South Africa, more than two-thirds of men were found to use a condom during anal intercourse compared to only half of women who used protection. This finding also defeats the common misconception that anal sex is an exclusively male practice and yields the need of not only vaginal, but also rectal microbicides for a high-risk population.
Currently, researchers are preparing to enhance the formulation of the microbiocide by creating a DuoGel that also contains tenofovir, a second antiretroviral drug. The team will prepare the gel for animal studies and Investigational New Drug submission. The researchers hope to begin phase 1 of clinical trials in early 2015.
Source: Cain D, Jooste S, Kalichman SC, et al. Heterosexual Anal Intercourse Among Community and Clinical Settings in Cape Town, South Africa. Sex Transm Infect. 2013.
Published by Medicaldaily.com