Miguel, Grammy Award-Winning Singer, Arrested For DUI: Celebrities Who Drink And Drive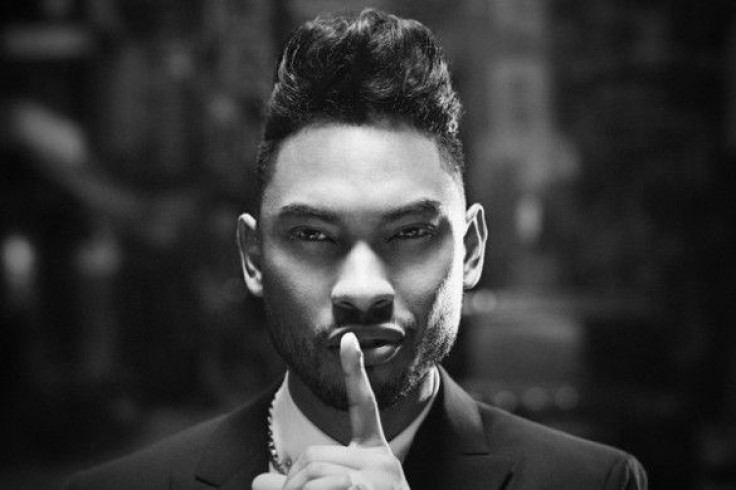 The Grammy Award-winning R&B singer, Miguel Jontel Pimentel (who records under the name "Miguel") was pulled over by California Highway Patrol officers for speeding and tinted windows, shortly after 2 AM, early Thursday morning. After Miguel rolled down the window of his 2013 BMW X6, officers detected a strong smell of alcohol coming from within the car and requested that he take field sobriety tests.
Miguel failed the tests after he blew a .10 and .11 on a Breathalyzer. In the state of California, Miguel was over the limit by .08, which led to his DUI arrest. The 27-year old was brought to a nearby station; however he was released after a few hours on a $5,000 bail.
Miguel first hit the Billboard charts last year with his song "Adorn," which Rolling Stone named the 33rd best song of 2012. Before that, he was nominated for the American Music awards in 2011 and won the BET Awards in 2012 for best collaboration. He currently lives and works in Los Angeles, Calif. where he was raised by his Mexican father and African American mother and has been committed to making music since his first production deal with Drop Squad in 2000.
This is the first time the singer has been in the public eye for driving under the influence, but he adds to an ever-growing list of celebrity drunk drivers.
Celebrities Who Drink & Drive
Drunk driving is a serious law-breaking offense that is dangerous and potentially deadly. A drinking and driving arrest is burned into your record and can be found by future employers and court justices alike; a haunting reality for many. But for celebrities, who frequently drink and drive, most simply pay a fine and return to court for their license points and fines.
Paris Hilton, the famous Hilton heiress, was pulled over in 2006 for erratic driving and was subsequently charged with a DUI, which resulted in three years of probation, attendance at an alcohol abuse awareness problems, fines, and a suspended license. After later driving on her suspended license, she was forced to spend 23 days in jail.
Lindsay Lohan, an actress who just left rehab, has earned herself a long list of offenses. From her 2007 car curb jump, which accompanied a DUI charge and suspected cocaine possession, to her second DUI and actual cocaine possession, and futile attempts at rehab, she has accrued a list of law-breaking benders.
The 43rd President of the United States, George W. Bush was arrested for a DUI in 1976, while driving in Maine. He had his driving privileges temporarily revoked and had to pay a $150 fine.
Dick Cheney, the 46th vice president of the United States, who paired up for two terms with George W. Bush from 2001 to 2009, also made the list. In the 1960's Cheney was arrested twice in one eight-month period for drinking and driving. The DUI cost him fines and a brief license suspension.
As Miguel adds himself to the list of famous offenders, he will be rearing up for his court appearance in September, where he will find out just how much trouble he's really in.
Published by Medicaldaily.com