Mike Tyson Says He's 'On The Verge Of Dying': Former Heavyweight Champion Admits To Heavy Substance Abuse, Alcoholism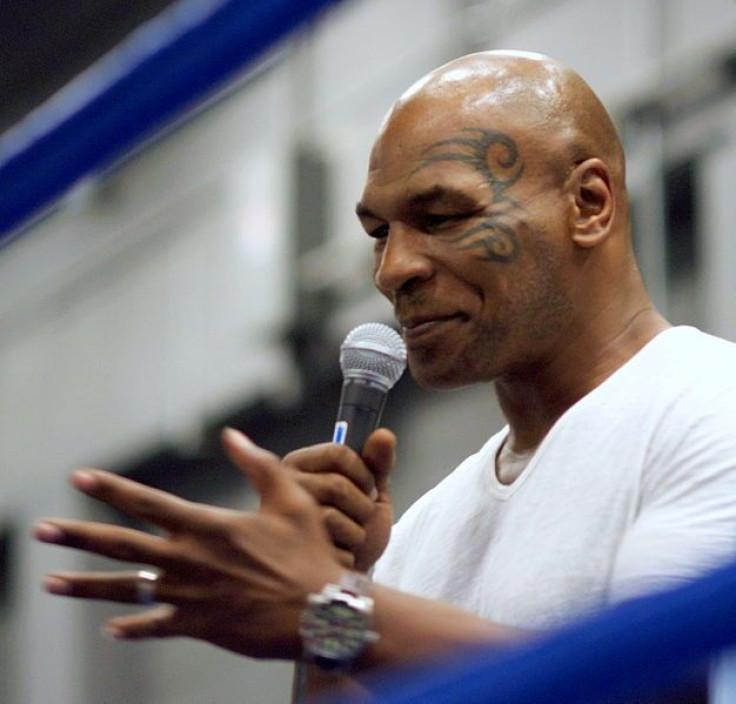 At press conference on Friday, Mike Tyson revealed a tortuous history of heavy alcoholism and debilitating substance abuse. The former heavyweight champion and part-time actor admitted that he has been lying about his health for years, and that he's "on the verge of dying." The past week has been his first sober period in a long time.
"I haven't drank or took drugs in six days, and for me that's a miracle. I've been lying to everybody else that think I was sober, but I'm not," he told reporters at the Turning Stone Resort in New York. The Huffington Post reports that the legendary boxer was there to promote his upcoming return to the sport as a promoter.
"This is my sixth day. I'm never gonna use again," Tyson said.
The surprise confession came when reporters asked about Teddy Atlas, Tyson's former trainer, who famously pulled a gun on him in 1983 after the young boxer made sexual advances towards his niece. When Tyson was told that Atlas was at the New York event as an ESPN analyst, he decided that it was time to apologize. According to Yahoo! Sports, the apology slowly segued into a poignant admission of deeper emotional issues, in which the 47-year-old described himself as a monster.
"I'm a bad guy sometimes. I did a lot of bad things, and I want to be forgiven. So in order for me to be forgiven, I hope they can forgive me," Tyson told reporters. "I wanna change my life, I wanna live a different life now. I wanna live my sober life. I don't wanna die.
"I'm on the verge of dying, because I'm a vicious alcoholic. Wow. God, this is some interesting stuff," he added.
Tyson has been struggling with addiction for years, and has reportedly been in rehabilitation for substance abuse three times. Last year, he hinted at a possible recovery in a Nightline interview with anchor Terry Moran. Tyson told Moran that he was finally returning from a "dark place," partially due to his commitment to the movie "The Hangover," in which he played a fictionalized version of himself.
"I may have a good few years in me but it's still not out of me. You still have to work consistently. Every moment of the day you have to work because your demons always — that's who you are," he said.
Published by Medicaldaily.com