Millennials, Gen Xers At Increased Risk Of Skin Cancer Due To Lack Of Sun Protection: Survey
A huge percentage of U.S. millennials and Gen Xers are failing to adopt good sun habits, and their lack of protection is exposing them to an increased threat of nonmelanoma skin cancer (NMSC).
A recent survey conducted by DermTech, Inc. revealed that while 75% of respondents believed they were mindful of their sun exposure, "their behaviors suggested otherwise."
The survey was part of the company's Sun Regrets Campaign, which was launched earlier this month to educate Americans on the downsides of exposing themselves to harmful UV rays. It was conducted on 2,000 volunteers, which included millennials (ages 26 to 41) and Gen Xers (ages 42 to 57).
Out of the 1,000 millennials and 1,000 Gen Xers who participated in the survey, only 19% said they wore sunscreen throughout the year. Meanwhile, 35% used a tanning bed, and 46% regretted the amount of time they spent in the sun when they were younger.
"The good news is that millennials and Gen Xers are concerned about how much sun they are getting, but they still aren't following key steps to ensure they protect their skin, such as wearing sunscreen year-round and remembering to put sunscreen on all areas that are exposed to the sun," Elizabeth Hale, MD, clinical associate professor of dermatology at New York University Langone Medical Center, said, as per Reach MD.
"This survey shows there is a lot of room for education when it comes to nonmelanoma skin cancer," Hale continued.
Nonmelanoma skin cancer or basal cell carcinoma is a type of skin cancer that starts in basal cells-— a type of cell responsible for producing new skin when the old cells die off. The condition affects more than 3 million Americans each year.
In DermTech, Inc.'s survey, respondents admitted that they didn't know much about skin cancer, and only 44% felt knowledgeable about any type of skin cancer. Some felt informed about nonmelanoma skin cancers, basal cell carcinoma (16%) and squamous cell carcinoma (14%) or actinic keratosis (10%).
What's even more alarming is the fact that while 78% of the respondents said they had gone outside on a sunny day without SPF protection and 53% admitted to not wearing sunscreen at all, 29% shared that they would likely skip skin cancer screening if they could not notice changes in their skin.
Even those who said they used sunscreen were still at risk.
"In fact, according to the survey, a majority missed applying sunscreen to key exposed areas, such as ears (25%), lips (14%) and scalp/hairline (13%). Applying adequate sunscreen to these areas can help cut their risk of NMSC," Hale added.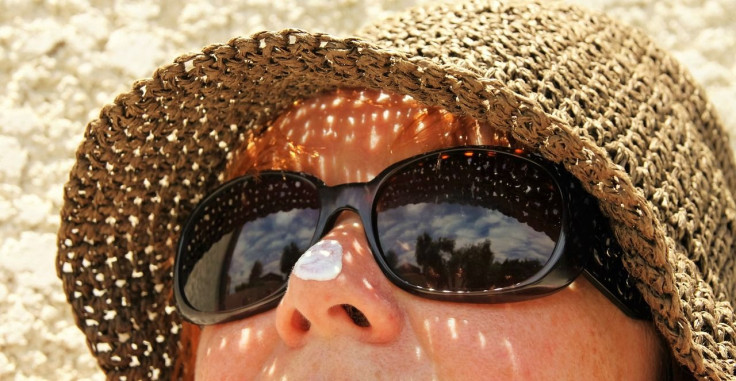 Published by Medicaldaily.com