Mind Over Matter: Visualizing A Safe Place Could Reduce Pain And Anxiety During Surgery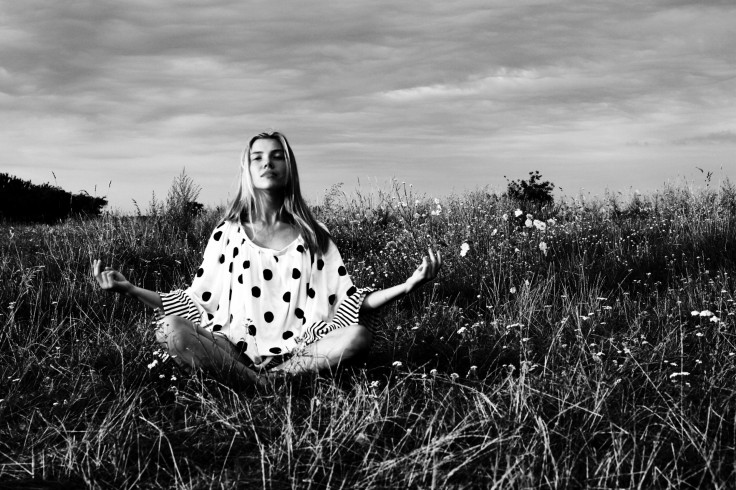 The mind and the body don't always match up. Think of every time your body is in one place but your mind is elsewhere — whether it's last night's party, yesterday's work meeting or your childhood home. Now, new research suggests that the mind and its ability to visualize a scene can reduce physical pain and anxiety felt during surgical operations. When nurses at Denmark's Copenhagen University Hospital instructed patients to visualize a safe place during ablation of atrial fibrillation (AF), the patients asked for a fewer number of painkillers and reported less physical pain and nervousness.
More than 3,000 hospitals in the U.S. integrate some form of visualization in their treatment process. Though visualization is known by many terms including "guided imagery" and Mindfulness meditation, all share the basic method of asking patients to paint a visual picture in their minds — with as much color, detail, and sensory elements as possible — in order to gain control over the body.
"We ask patients to describe a comfortable safe place they want to be during the procedure," the Copenhagen study's lead author, Marianne Wetendorff Norgaard says in a press release. "People have chosen a summer house, the beach or the woods. During the procedure the nurse asks the patient to focus on their safe place and how it looks, smells and sounds."
Norgaard says that each time the patient feels pain, the nurse will tell that patient to picture a scene that is the complete opposite of the cold and clinical surgical procedure. If a patient feels burning in their chest, the nurse might tell them to visualize ice on their chest and a cold day instead. This kind of alternative scenario creates a trance-like state surrounded by "safe images."
The researchers compared the patients who visualized during AF with patients who did not and found that those who utilized the force of their mind pushed the button indicating pain less times, and received less anesthesia and pain killers. According to patient reports, visualization helped the surgery seem shorter. In the press release, Norgaard explains that meditation allows the patients to relax and let go of their tensions: "We know that patients want to be in control when they come into hospital and into the operating room. But patients who used visualization during their invasive procedure said they felt it allowed them to let go of the control because they felt secure and had something else to focus on."
Norgaard adds that visualization is a less expensive, less risky, and more effective treatment than general anesthesia during AF. A combination of local anesthesia, visualization, and painkillers could be the best approach.
The study follows a growing body of evidence that meditation can ease pain intensity in chronic physical pain, depression and anxiety, but not cure it. Last month, a 2014 study from the Université de Montréal reported that mindfulness-based meditation helped reduce the symptoms of cancer in teen-cancer patients, like depression and better sleep. A 2011 study published in JAMA reported that conventional medical providers are increasingly directing patients to mind-body therapies (MBT) due to the growing evidence to support its effects.
Source: Norgaard W, Werner A, Abrahamsen R, Larsen B, Darmer M, Pedersen P. Visualization and attentive behavior for pain reduction during radiofrequency ablation of atrial fibrillation. Pacing Clin Electrophysiol. 2013.
Published by Medicaldaily.com