Minneapolis-St. Paul The Healthiest Cities In US Thanks To Parks And Recreation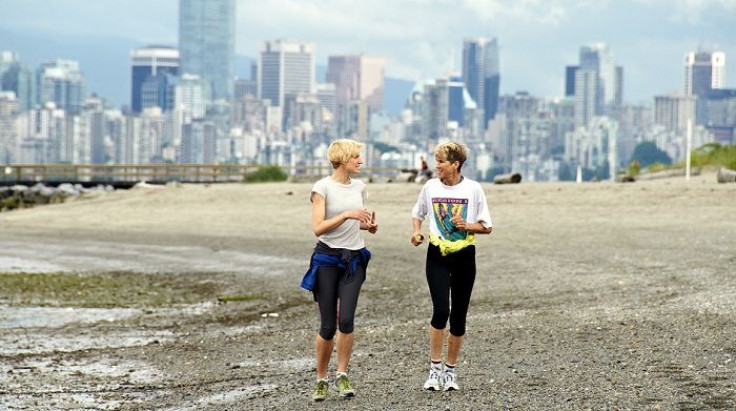 Minneapolis-St. Paul are being heralded the fittest and healthiest cities in the United States, making it the third consecutive win for the Twin Cities, according to the American Fitness Index.
"We have issued the American Fitness Index each year since 2008 to help health advocates and community leader advocates improve the quality of life in their hometowns," said Walter Thompson, chair of the AFI Advisory Board. "As urban areas attract more and more residents, it's imperative for cities to create a built environment, fund amenities and form policies that get residents active and encourage healthy lifestyles."
The Twin Cities are joined by Washington D.C., Portland, San Francisco, and Denver, all of which followed in the top five.
The bottom ranked cities were Oklahoma City, Detroit, and San Antonio. New York City placed 24th.
In the comparison of cities, more than 76 percent of individuals from Minneapolis self-reported they were physically active in the last 30 days. One of the strongest indicators of health was their access to parks. The city spends approximately $227 per capita on parks-related expenditures, almost double the amount some other cities spend, while New York spent $162 per capita and Oklahoma City spent $61 per capita.
Recreational facilities, such as dog parks, golf courses, swimming pools, and tennis courts, were also among the most available compared to other cities.
And while cardiovascular disease death rate in some cities were 200 or more for every 100,000, Minneapolis' death rate was only 111 for every 100,000.
The authors said that "while one city carried the highest rank (Minneapolis, MN) and another carried the lowest rank (Oklahoma City, OK), this does not necessarily mean that the highest ranked city has excellent values across all indicators and the lowest ranked city has the lowest values on all the indicators. The ranking merely indicates that, relative to each other, some cities scored better than others."
The annual index measures a number of factors including health habits such as smoking and exercising, obesity rates, chronic diseases, and health care access in the 50 most populous metropolitan areas in the country. Each city's convenience to parks, recreational buildings, walking trails, and farmers' markets were also evaluated.
A panel of 26 health experts joined the American College of Sports Medicine and Indiana University School of Family Medicine to provide an accurate depiction of the health and fitness levels in the cities.
Top 20 List
Minneapolis-St. Paul
Washington, D.C.
Portland, Ore.
San Francisco
Denver
Boston
Sacramento
Seattle
Hartford, Conn.
San Jose
Austin
Salt Lake City
Cincinnati
San Diego
Raleigh, N.C.
Pittsburgh
Baltimore
Virginia Beach
Cleveland
Richmond, Va.
Get the full list and map here.
Published by Medicaldaily.com