'Miracle Baby' Lives After Falling From 11-Story Balcony: Infants 'Are More Flexible And Don't Break As Easily As We Do'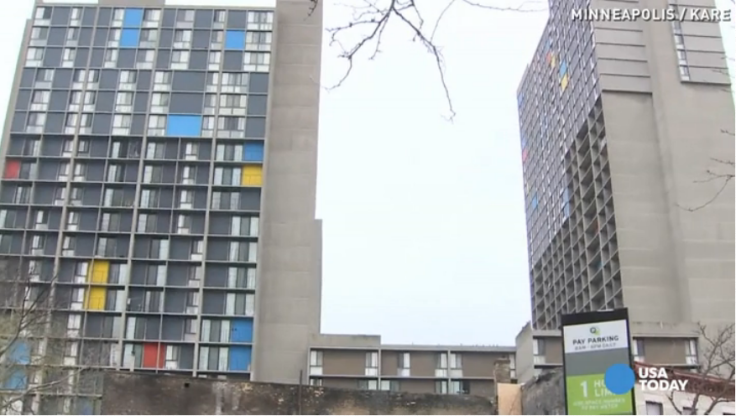 A 15-month-old child survived a horrifying fall after slipping through balcony slits in a Minneapolis building, hurtling down 11 stories. The baby boy miraculously managed to live and is currently at a hospital in critical condition.
After Musa Dayib's fall, he was rushed to Hennepin County Medical Center, a pediatric level-one trauma center. He is currently heavily sedated and being supported by breathing machines, as his lungs were bruised, his arms broken, and back was fractured. "It's definitely a miracle," Dr. Tina Slusher told KARE. "Kids don't fall this far and make it very often, and especially without a serious brain injury." It's still uncertain whether the child will have long-term complications as a result of the fall, but for now it appears he has only suffered a concussion and not a serious skull fracture or traumatic brain injury.
How did the baby survive such a nauseating fall? Not even adults could fare well after such a drop — but Slusher said it's because "little tykes are more flexible and don't break as easily as we do." In addition, he "fell in a very, very small patch of mulch" instead of concrete.
Regardless, the terrifying fall has spurred residents of the building community to rally about improved safety precautions at the apartments. "Twenty five percent of the units have requested a block to prevent the door from being opened by children," George Sherman, president of the community's management company, told USA Today. "We have had a request for a number in the last couple of days. (We are) looking at more permanent locks that the fire department approves." A child had previously fallen off a balcony in the past at this apartment complex, but it's the first time a child has slipped through the balcony rails, Sherman said. The boy's parents, meanwhile, are traumatized. "I don't think my brother and his wife will recover from this," Abdirahim Ahmed, Dayib's uncle, told USA Today. "They really torture themselves."
Amazingly, there are stories from around the world that involve infants surviving terrifying falls — such as children playing in windows who slipped out and were caught in the arms of passersby, or a toddler who somehow landed on his feet after somersaults in the air; or even the baby that fell 80 feet out of a building, bounced off a restaurant awning, and landed in the arms of a doctor.
Published by Medicaldaily.com