Miracle Come True: Man Gets Two New Hands in Transplant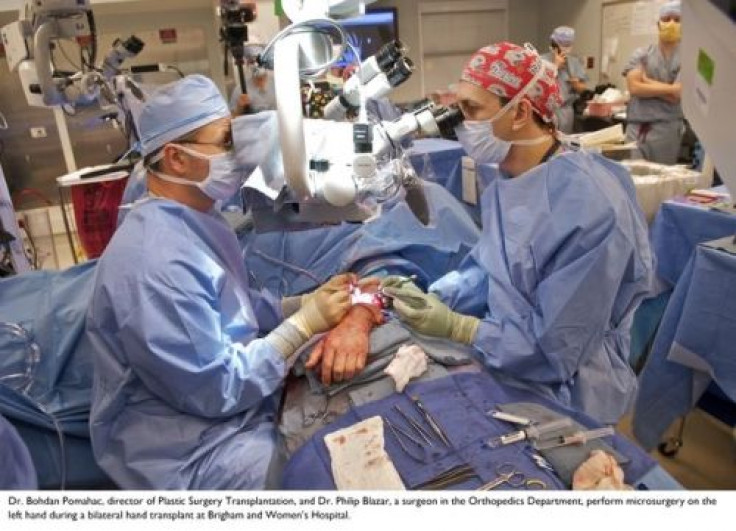 Surgeons in Massachusetts successfully performed a hands transplant in a 65-year-old patient who lost his arms and legs after contracting sepsis in 2002, Boston's Brigham and Women's Hospital said Friday.
The transplant which occurred last week, involved multiple tissues including skin, tendons, muscles, ligaments, bones and blood vessels on both the left and right forearms and hands, the hospital said.
"The one miracle I have prayed for, since my oldest grandson Trevor was born, was to be able to feel the sense of touch again. To touch his and Nicky's little faces, and stroke their hair, and to teach them to throw a ball," said Richard Mangino Friday in a statement released by the hospital.
"To me, THAT would be a miracle. And today, my miracle has come true. And I am eternally grateful."
Trevor and Nicky are Mangino's grandsons.
The 12-hour procedure was made by more than 40 surgeons nurses, anesthesiologists, residents, radiologists and physician assistants, the hospital said.
In August 2010, BWH announced the development of a hand transplant program and performed its first bilateral hand transplant in May 2011.
Published by Medicaldaily.com