'Mirracle' Digital Mirror Reveals Your Internal Organs Using Kinect Camera And PET Scans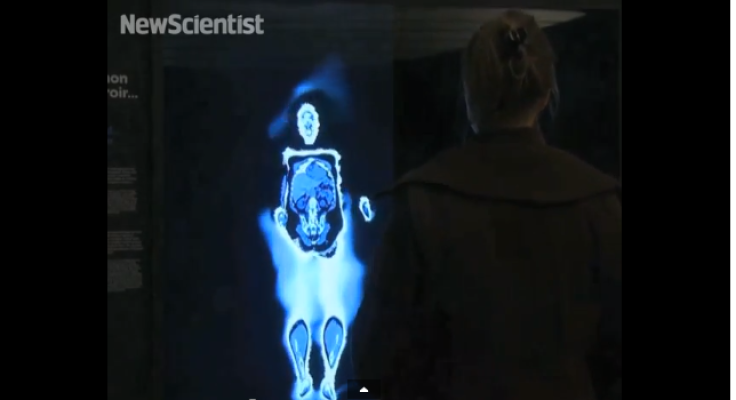 While this mirror might not tell you who is the fairest of them all, it can let you take a look at your insides, which, for many, is a very personal and uncomfortable experience. It's called the "Mirracle," and it will allow people to look at their organs in real time.
"When you're a child and you discover your own image in front of the mirror, you don't know it's you," said lead researcher from the University of Paris-South, Xavier Maître, New Scientist reported. "The initial reaction to the digital mirror is often similar. It's as if you're inside your body. You're discovering something that belongs to you."
It works like this: A person has a PET scan, X-ray, and MRI to capture high-resolution images of their bones and organs. This whole process takes about three and a half hours. The research team had 30 participants stand in front of the mirror for a few minutes and recorded their reaction. They found that one-third of people were reluctant to let others see their organs.
James Hahn, the director of the Institute for Biomedical Engineering at George Washington University in Washington, D.C., says that his team is investigating a similar technology to help surgeons check background information while keeping their hands sterile, New Scientist reported.
The digital mirror is in its prototype stage, and it's still experimental, but Hahn believes that this type of technology will be useful in educating patients.
"Normally, the physician might show you an image of a CT or MRI of your body, but it is not in relation to your actual body. It might as well be someone else's CT," Hahn said. "If you're able to actually relate it to some parts of your body, it may give you a little more information about where the problem is."
Published by Medicaldaily.com