Miss BumBum 2014, Indianara Carvalho, 'Restores Her Virginity' In Effort To Dignify Title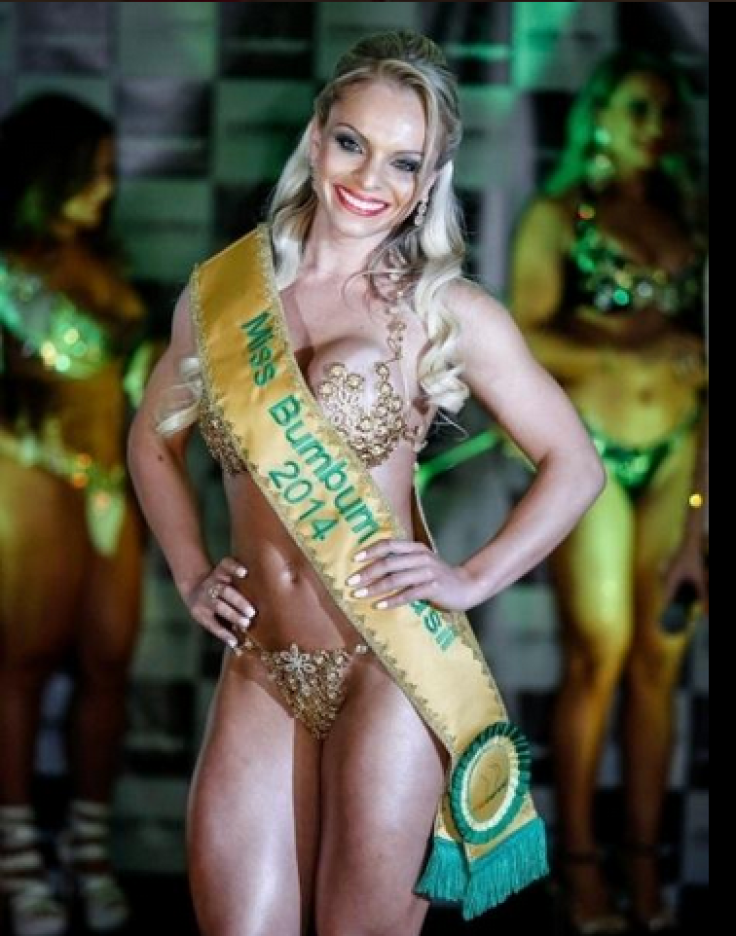 This year's winner of Brazil's Miss BumBum competition wants to restore a bit of "respect" to the competition by showing that one doesn't need to have sex to be sexy. Only thing is the 22-year-old Indianara Carvalho has had sex. Still, such inconsequential details don't matter in 2014, and Carvalho has announced that as a result of vaginal rejuvenation surgery, she will be a virgin… again.
Miss BumBum is a reality TV show where a panel of judges teams up to find the best backside in Brazil. The winner receives both a monetary prize, endorsement deals, and of course, international recognition. The competition, which has been around for only the past four years, has faced a fair deal of criticism, such as British journalist Daisy Donovan, who upon visiting the show in 2013 described it as "a spectacular feast of the flesh," the Daily Mail reported.
This year's winner hopes to restore a bit of class to the competition through the restoration of her own virginity. Carvalho is currently preparing for a total "vaginal rejuvenation surgery," which includes a hymenoplasty, the NY Daily News reported. In order to ensure that her hymen sticks around, at least until she's ready to lose her virginity again, Carvalho must abstain from sex for at least three months after the surgery.
Surgical repair of the hymen can either be temporary, consisting of a gel that will dissolve after a few days or a flap of skin cut from the vaginal wall to permanently recreate the hymen. Carvalho went for the permanent solution.
Carvalho will have the surgery done just in time for a new photo-shoot that will be revealed before Christmas.
"I wanted to undergo surgery to reconstruct my virginity before I have new photographs done," Carvalho explained, the Daily Mail reported. "I wouldn't feel good about appearing naked if I wasn't exactly as I came into the world, if you know what I mean."
The restoration of her virginity was just for the photoshoots, though. Carvalho hopes her transformation will help to change the public's idea of the Miss BumBum competition.
"I think I also want to give a bit of respect and new concept to the Miss BumBum title by being a virgin," Calvalho said.
The young model is also looking forward to once again lose her virginity to "someone special."
Hymen repair surgery is becoming a rather popular operation. Esmeralda Venegas, who runs a center in in New York City that specializes in this type of surgery, told ABC News that each year she sees hundreds of women who pay up to $2,500 to have their hymens repaired.
Published by Medicaldaily.com