Miss Iowa Born With One Arm: Nicole Kelly Will Advocate For The Disabled At Miss America Pageant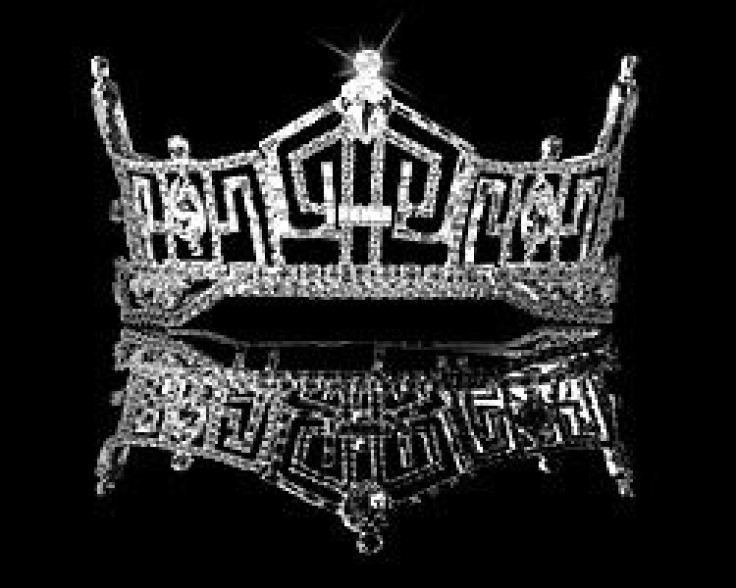 Nicole Kelly, 23, was born without her left forearm, and was recently crowned Miss Iowa over the weekend. Kelly will go on to compete in the Miss America 2014 pageant this September. After an intensive three-day competition, the blond bombshell has made history as being the first pageant winner with one arm to compete for the Miss America title.
"As I grew up I learned to counterbalance the initial stares I received from people with an outgoing personality that would not give into 'no,'" Kelly wrote in her biography on MissIowa.com. "This means that I tried everything. From baseball, to dance, to diving- there is nothing I would not try."
Kelly has announced she will speak about the importance of overcoming disabilities at the Miss America pageant, where she will compete against 52 other women.
The Miss America Competition, a not-for-profit organization, is old and rich in tradition. The first competition began in 1921 as part of a public festival started by Atlantic City businessmen in order to extend the summer tourist season. Since then, the Miss America Competition has evolved into one of the nation's leading achievement programs and the world's largest provider of scholarship assistance for young women. Every year, the Miss America Organization makes more than $45M in cash and tuition scholarships. Kelly has been the recipient of over $10,000 in scholarship money.
Community service became a pivotal part in the competition in the 1980s, a change that was met with national support. Miss America contestants have brought awareness to issues ranging from AIDS to homeless veterans. Kelly will be the first national physical disabilities spokesperson participating in the Miss America Pageant, an event that will continue the competition's legacy of bringing awareness to worthy issues across the country.
"A year ago, I certainly didn't see 'pageant titleholder' in my future," Kelly wrote in the website's biography.
There hasn't been a contestant from Iowa who has won the national Miss America title; however two Miss Iowas have been named First Runner Up. According to the Miss America Organization, the Miss America broadcast is the fourth longest-running live event in television history. Last year 8.3M viewers tuned in to watch the pageant show broadcast live.
"I found my passion within a world where I was giving people permission to stare: the stage," Kelly continued.
After studying theatre at the Johnny Carson School of Theatre and Film, Kelly graduated from the University of Nebraska-Lincoln with a degree in Directing and Theatre Management in May 2012. Reflective of her college studies, Kelly's talent in the competition was broadway vocal: she sang the song "Defying Gravity" from the hit Broadway show "Wicked."
Other pageant contestants are defying gravity, such as Alexis Wineman, Miss America Pageant's first contestant with autism. Wineman, who is currently Miss Montana, was also the youngest contestant when she competed in the 2013 Miss America Competition in January, where she used the American platform to spread awareness about autism.
These young women use their platforms to explain disabilities, whether mental or physical, and help give a voice to others that suffer the same fate.
Published by Medicaldaily.com