Missing Baby's Mother Gives TV Interview: 'I Was Drunk That Night' [VIDEO]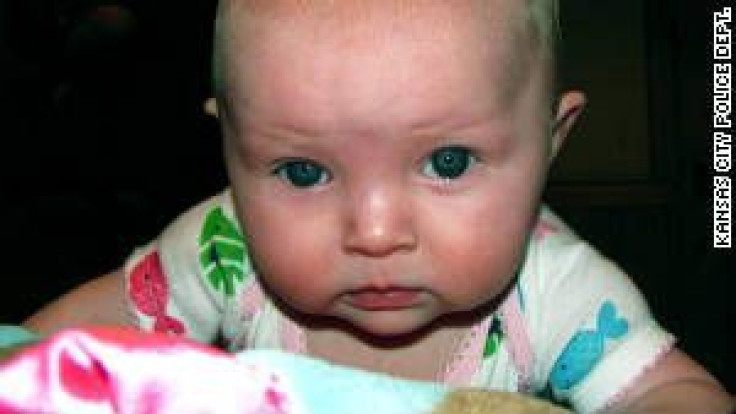 The mother of 11-month-old Lisa Irwin who vanished on Oct. 4 from her home in Kansas City, admitted to being drunk the night the infant disappeared, according to an interview aired on the "Today" show Monday.
"Where you drinking that night?" NBC's interviewer asked.
"Yes," Bradley replied and when asked how much did he drink, she said "enough to be drunk."
In the tearful interview, the mother, Deborah Bradlye, 25, also assured that she has nothing to do with Lisa's disappearance, although the investigation and media atention is turning onto her.
"No, no...I don't think that alcohol changes a person enough to do something like that", Bradley said referring to hurting her daughter.
Bradley said she feared police could arrest her because of her daughter's disappearance because she was the last person with her.
Then "they will stop looking for her and I would never see her again," she said in the interview.
Until now, Lisa hasn't been found. On Sunday, authorities from Missouri were searching for Lisa in a large wooded area near the family's home, reports the Associated Press.
They have already searched the neighborhood where the family lives, nearby wooded areas, a landfill and abandoned homes, reports AP.
During the interview, Bradley changed an important point in her story. She said she last saw Lisa when she put her to bed at 6:40 p.m. but she told authorities she last checked on Lisa at 10:30 p.m.
Bradley's husband, Jeremy Irwin, who appeared also in the interview, said he had no questions about his wife.
"I know who she is. I know the kind of mother she is," he said.
Watch the interview below:
Visit msnbc.com for breaking news, world news, and news about the economy
Published by Medicaldaily.com