Missing Doctor Teleka Patrick Stalked Singer Marvin Sapp: Are Reports Of Mental Health Issues Impacting The Search? [VIDEO]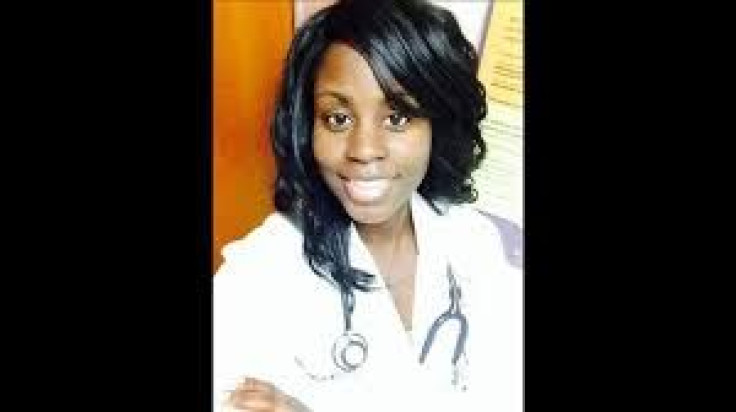 Dr. Teleka Patrick, a first year resident at a local medical center in Michigan, was last seen on Dec. 5, 2012. Since then, news outlets have made several different discoveries about Patrick, including Grammy-nominated gospel artist Marvin Sapp's order of protection against the 30-year-old just last September. Now, over one month later, Patrick's family has more questions than answers following the promising young doctor's disappearance.
"There are so many details that have been revealed during the course of this investigation that confuse and hurt us all the more," the family said in a statement, according to The Associated Press.
Patrick's car was found near a ditch along Interstate 94 in Indiana, 100 miles away from the hospital where she works in Michigan, AP reported. Her keys, wallet, and identification were all left in the car. Police in Michigan and Indiana, as well as the FBI are all investigating Patrick's disappearance. Her family has also hired a private investigator.
Last week, Patrick's ex-husband Ismael Calderon told MLive that the young doctor, who had only recently graduated from medical school, was struggling with mental health issues during their brief marriage. Calderon says that Patrick confided in him about hearing voices during her time as an undergraduate student at Oakwood University in Alabama but said that those issues were behind her by the time they met. "It didn't freak me out because we had a very deep relationship. I'm a believer in God making miracles happen," Calderon said, according to MLive. "I thought it was awkward, but I thought it was strong belief."
But the couple's relationship became tumultuous when Patrick began showing up in the middle of the night at her mother-in-law's house fully dressed with flowers in-hand. Calderon also said he'd wake up from his sleep and Patrick would be hovering over him. Eventually, Patrick began having severe delusions and paranoia, and even tried to run Calderon over with a car. After Patrick refused counseling, Calderon began the process of getting a divorce. "She definitely did not want to be branded, period," Calderon said. "There are practical implications … She knew that if she had any kind of diagnosis she would not be able to finish her medical career … The problem is she uses her intellect, her scholastic, and academic achievements to cover up and suppress any mental illness."
Recent reports of Patrick's apparent stalking of gospel singer Marvin Sapp were not surprising to Calderon, but they were very shocking to her family. In his petition requesting the order, Sapp said that he has at least 400 pages of correspondence from Patrick, which he never responded to. Sapp also said that Patrick claimed to be his wife, has contacted his teenage children, has been inside his home, and joined his church in Michigan after moving from California, AP reported. Patrick's ex-husband says there's no doubt in his mind that she chose to do her residency in Michigan in order to be closer to the singer. But her family's only hope is that reports of Patrick's alleged mental health issues don't overshadow the investigation into where she is and hopefully bringing her home safely.
"Regardless of Teleka's emotional state, we believe wholeheartedly that she has encountered some harm or danger," the family said. "It is unlike her to go any significant length of time without any contact with family or friends."
Patrick was raised in New York and graduated from Loma Linda University in California with a medical degree and doctorate in biochemistry in 2012. She began her medical residency in psychotherapy at Borgess Medical Center in Kalamazoo before her disappearance.
Published by Medicaldaily.com