MMA Fighter Evangelista 'Cyborg' Santos Suffers Major Skull Fracture, Awaits Brain Surgery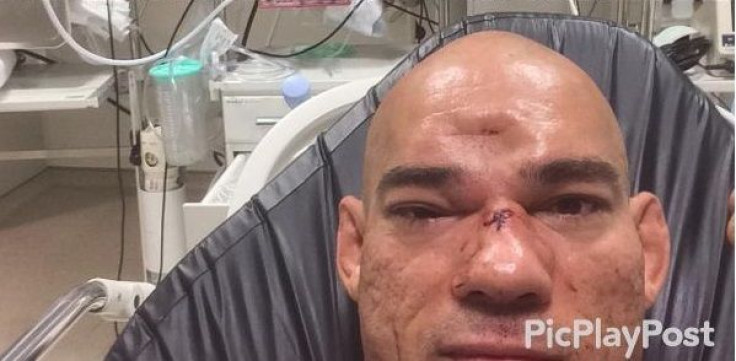 All types of professional fighting runs the risk of injury — the occasional bloody nose or bruised eye is to be expected. However, when Evangelista "Cyborg" Santos fought Michael Page in London on Saturday at the Bellator 158, he received more than just a few bruises. His ex-wife Cris "Cyborg" Justino, who is a Mixed Martial Arts (MMA) fighter like Evangelista, took to Instagram to express her concern about his condition.
"Many of you watched him fight on Spike TV this weekend when he suffered this injury while fighting in London. Cyborg is still in the hospital in the UK, and they are not sure when he will be able to fly again," Justino wrote.
You can see from the photo that she captioned below, Santos suffered from major skull fractures. This type of injury can cause injury to the brain and cause major pain — now, he awaits surgery. However, Santos told MMA Fighting that he would be back soon.
Published by Medicaldaily.com