MMR Vaccine More Prevalent Than Ever Among British Children, Despite Persistent Fears Of Autism Link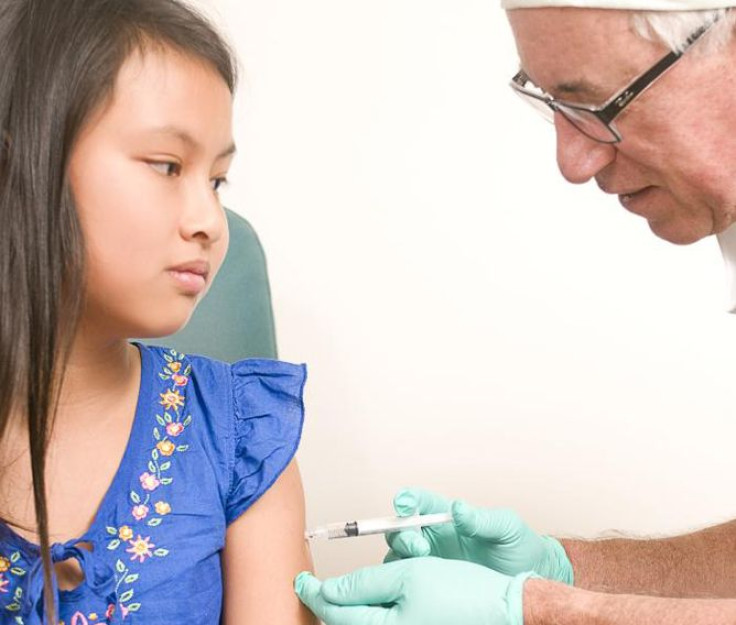 The percentage of children covered by the measles, mumps, and rubella (MMR) vaccine in the United Kingdom has reached a high point, despite lingering fears of a link between childhood immunizations and the development of autism spectrum disorder.
By their second birthday, 91.6 percent of children in U.K. had been immunized with the vaccine, up from a rate of 80 percent of children in that age group when the vaccine was first introduced in 1988. Vaccination rates varied across the country: the vaccine rate was highest in North Wales at 94.9 percent and lowest in London at 87.1 percent.
Still, the rate of vaccine coverage remains below the goal of 95 percent set by the World Health Organization, according to the British government's Health and Social Care Information Centre. The rate of coverage for MMR shots and other routine childhood vaccinations lagged particularly in England, compared to other regions of the kingdom. England trailed other regions of the country in all three childhood vaccination categories, including among two-year-olds, three-year-olds, and five-year-olds, the central government said.
"Routine vaccination in childhood is vital in protecting children from a range of infectious diseases, many of which have now been consigned to history," Mary Ramsay, head of immunisation at Public Health England, told reporters this week. "The findings from [the government's] report are a good indication that parents and children are increasingly able to access primary care to receive these vaccinations and to protect their health for years to come."
Ramsay said the good news serves as a reminder for parents to ensure that their children's vaccines are up-to-date, and to contact their primary care doctors. Although Ramsay attributed the rise in vaccination rates to a rise in primary care access in her remarks on the government report, many parents in the UK eschew childhood immunizations due to a lingering fear that shots containing a preservative called thimerosal could increase their child's chances of developing autism.
The purported link between thimerosal and autism stems from a study by vaccinologist Andrew Wakefield, whose 1998 paper in the British Medical Journal was soon retracted as most of his co-authors withdrew support. Later, a five-member panel of the British General Medical Council in 2010 found that the former surgeon had "failed in his duties as a responsible consultant" and acted against the interests of science "dishonestly and irresponsibly."
The MMR vaccine, manufactured by U.S.-based Merck & Co., no longer contains thimerosal as a preservative. Still, resistance to the childhood vaccination has increased rates of measles in the UK, and has led to some outbreaks in the United States. By May, the UK had reported more than 1,000 cases of measles across the country, following some 2,000 last year. U.S. health officials reported just 61 cases of measles since 2010, mostly contracted from foreign travel.
Published by Medicaldaily.com