The Modern Medicare Agency On Reform, Part A, Flex Cards And Finding An Agent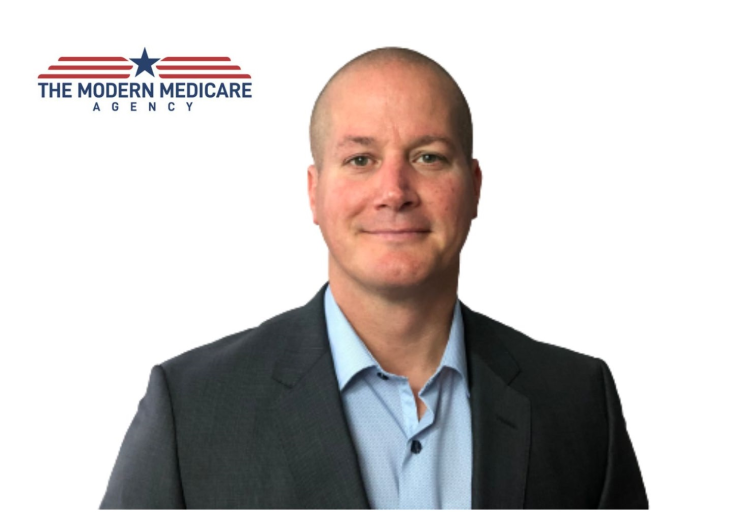 With the government once again discussing medicare reform, seniors in particular have a lot of questions and concerns. In short, the government seems to want to extend the solvency of Medicare to make it safer which sounds good at surface level. But people already have a long list of other common questions such as how do seniors obtain a medicare flexcard, medigap and medicare advantage are all issues people are trying to navigate as best they can.
Paul Barrett, the founder of The Modern Medicare Agency originally became known for serving a large client base for Medicare Agent in Huntington New York. Today, Barrett operates nationwide and weighed in on the topic. He said: "Our seniors deserve a lot of gratitude for what they did for America and I don't want to see them facing undue stress just because their Medicare is sometimes politicized. We owe it to them to always find the best solution".
We asked Barrett to provide some insights on some of the most common questions people ask about Medicare. He weighed in with some specific comments on this:
Medicare Part A - one of the most common issues for over 65's
Given the current structure of Medicare, "Part A" is one of the most commonly discussed issues among seniors.
Medicare Part A is a component of the federal health insurance program for people who are 65 years old or older, certain younger people with disabilities, and people with end-stage renal disease. Part A provides coverage for inpatient hospital care, hospice care, skilled nursing facility care, and home health care. Specifically, Medicare Part A covers the following services:
Inpatient hospital care: This includes semi-private rooms, meals, general nursing, drugs, and other hospital services and supplies.
Hospice care: This provides comfort and support for people who are terminally ill and focuses on managing pain and other symptoms.
Skilled nursing facility care: This provides care in a skilled nursing facility, including room and board, nursing care, rehabilitation services, and medical supplies and equipment.
Home health care: This includes intermittent skilled nursing care, physical therapy, speech-language pathology services, and occupational therapy.
To be eligible for Medicare Part A, you generally need to have worked and paid Medicare taxes for at least 10 years, or have a spouse who meets these requirements. Some people may also be eligible for Part A based on their age or disability status, even if they have not worked long enough to qualify for Social Security retirement benefits.
What is a Medicare flex card?
Medicare flex cards are debit cards, to buy medical equipment and items. These cards are usually associated with a flexible spending account and are a perk offered by qualifying health plans across the country. Private insurance companies issue these cards, but they are only available with certain plans. In addition, spending limits for these cards vary based on the carrier and plan. While not a common feature in Medicare Advantage plans, Flex cards are offered by a few plans across the country.
5 Ways to find a Medicare agent near you:
According to Barrett, there is a number of ways to find a Medicare agent:
Use Medicare's "Find a Medicare Agent" tool: You can use Medicare's official website to find an agent in your area. This tool allows you to search for agents by location and specialty.
Ask for referrals: Ask your friends, family, or healthcare providers if they can recommend a Medicare agent. They may have worked with an agent before and can provide you with their contact information.
Contact an insurance company: You can contact insurance companies that offer Medicare plans, such as Aetna, Blue Cross Blue Shield, or United Healthcare, and ask if they can refer you to an agent in your area.
Search online: You can search online for Medicare agents in your area. You can use search engines like Google or Bing to find agents, or you can search on websites like Yelp or Angie's List.
Attend a Medicare seminar: Medicare agents often hold seminars and informational events to educate people about Medicare. Attend one of these events and speak to the agent afterwards if you are interested in their services.
Why Medicare Health Literacy is Vital
Medicare health literacy can be an integral part of accessing adequate healthcare, giving people the essential knowledge to make health decisions. Furthermore, when individuals enhance their health literacy, they increase their medical terminology and access to health-related materials. Consequently, they can then gain a better comprehension of their health insurance terms and coverage options.
According to researchers, health insurance literacy is defined as the extent to which individuals have the necessary knowledge, ability, and confidence to search for and examine information to make informed decisions about the best plan for their health and financial status. This viewpoint is supported by the current literature, which has shown that poor health insurance literacy is associated with adverse health outcomes.
Utilizing the services of a qualified and experienced Medicare agent and being proactive in your research endeavors can be a great way to enhance your health literacy and, most importantly, your health.
Choosing the Right Medicare Plan for You
With the constant rise in costs, healthcare is becoming increasingly expensive, so it is wise to act now and find the most cost-effective medical plan for your pockets and health.
With so many different options, it can be overwhelming to determine the best plan for your needs. Fortunately, understanding the various Medicare plans available can help you decide which plan is right for you.
Published by Medicaldaily.com