Moderna's Updated COVID Vaccine Seeks FDA Authorization Ahead Of Fall Rollout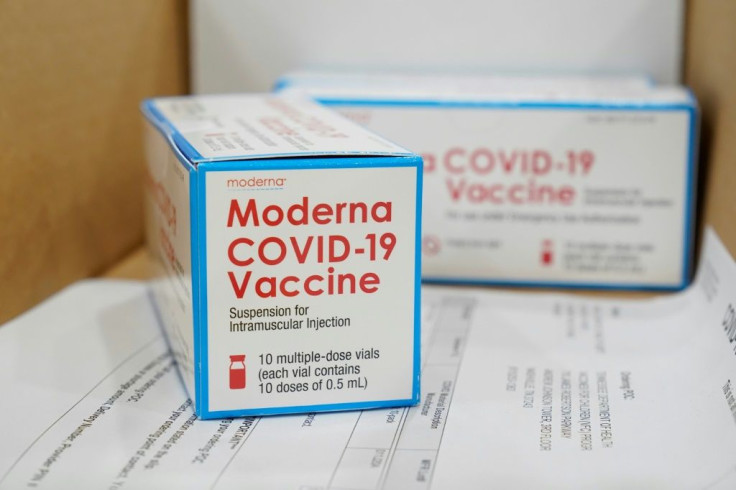 Moderna has completed its submission to the U.S. Food and Drug Administration (FDA), seeking authorization for its updated COVID-19 vaccine, specifically designed to target the current dominant strain, XBB.1.5.
The company announced on Thursday that it has formally applied for FDA authorization, highlighting the importance of its updated vaccine for this year's inoculation campaign, according to Reuters.
The decision to pursue a monovalent vaccine, which specifically targets the XBB.1.5 variant, aligns with the FDA's recent recommendation to manufacturers regarding the update of COVID-19 vaccines. This approach represents a departure from the bivalent boosters used previously, which targeted both the original strain and the Omicron variant.
The bivalent shot provided protection against the ancestral strain, as well as the BA.4 and BA.5 Omicron subvariants.
Preliminary clinical data presented by Moderna suggested that its XBB.1.5 monovalent vaccine generates a robust immune response against XBB lineage viruses. Pending authorization from the FDA, Moderna aims to make the updated vaccine available in time for the fall vaccination campaign.
Highlighting the adaptability of their mRNA platform, Moderna CEO Stéphane Bancel emphasized the speed and clinical rigor with which they updated their vaccine to target XBB variants.
"The agility of our mRNA platform has enabled us to update Spikevax, Moderna's COVID-19 vaccine, to target XBB variants with speed and clinical rigor. We have been working diligently for months to build ample supply, with doses ready to ship in time for the fall vaccination season in the Northern Hemisphere," Bancel said in a news release.
"In addition, our preliminary clinical testing has demonstrated that mRNA-1273.815 is effective in generating an immune response against the current XBB variants of concern. Over the past three years, Spikevax has consistently reduced hospitalizations and severe disease outcomes from COVID-19, and we encourage individuals to speak to their healthcare providers about receiving an updated vaccine."
The company's announcement acknowledged common side effects reported by recipients, including injection site pain, headache, fatigue, muscle pain and chills.
In addition to Moderna, other vaccine manufacturers, such as Pfizer/BioNTech and Novavax, are also developing versions of their vaccines to target XBB.1.5 and other circulating subvariants.
As authorities prepare for a fall COVID-19 vaccine campaign resembling the administration of annual flu vaccines, the focus now lies on encouraging individuals to receive the updated shot. Currently, only 17% of the U.S. population has received the updated bivalent vaccine since its availability last year, per The Hill.
Experts are concerned that immunity against SARS-CoV-2 may not be sufficiently robust this winter without updated immunizations due to observed waning protection over time.
Published by Medicaldaily.com