Morbidly Obese 2-Year-Old Becomes Youngest Ever To Have Weight-Loss Surgery: Did Doctors Go Too Far?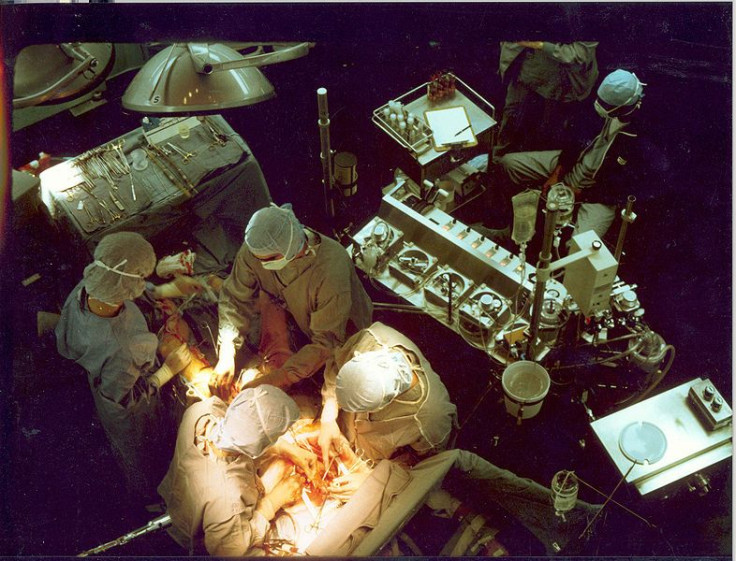 A morbidly obese 2-year-old, who tipped the scales at 72 pounds and had a body mass index of 41, is the youngest person to ever have bariatric weight loss surgery. Since going under the knife in 2010, doctors say the boy's progress has been exactly what they hoped it would be.
A report in the International Journal of Surgery details the toddler's transformation from the age of about 14 months, when he weighed 46 pounds. He weighed a healthy 6.6 pounds at birth.
But by age 2 the boy suffered from sleep apnea and his legs were beginning to bend under the weight of his body. An endocrinologist suggested that his parents put him on a diet to help him lose the weight so that he would sleep peacefully through the night. Doctors are not sure whether the parents followed the prescribed diet, but were forced to find another solution when the boy's weight ballooned 18 more pounds within four months of supposedly being on eating restrictions.
"Although the parents were informed about the importance of a strict dietary regimen a full compliance cannot be ascertained mainly due to the different socio cultural habits and the absence of the practice of calculating the calorific value of the diet," the authors write.
According to Fox News, doctors referred the boy to an obesity clinic when they were unable to get his parents to help him stick to a diet. But after the clinic's efforts failed, they turned to a laparoscopic sleeve gastrectomy (LSG) as a last resort. The surgery involved restricting the stomach's ability to intake food by removing portions of it and making it more compact. LSG is irreversible, which is why it had never been performed on a child so young.
"To our knowledge LSG has never been tried in very young age children," the surgeons said in their report. "We present here probably the first case report of the successful management of a two year old morbidly obese boy."
The surgery was successful, with the boy's sleep apnea decreasing "substantially" within two months. Two year after the procedure, the boy 's BMI was a healthy 24. In all, even though he's growing height-wise, he lost about 53 pounds.
Prior to this remarkable surgery, the youngest person to receive this type of weight loss surgery was 5 years old.
Published by Medicaldaily.com