More Than 5,800 Natural Gas Leaks Found In Washington, DC: Some Leaks Containing Methane Could Blow Up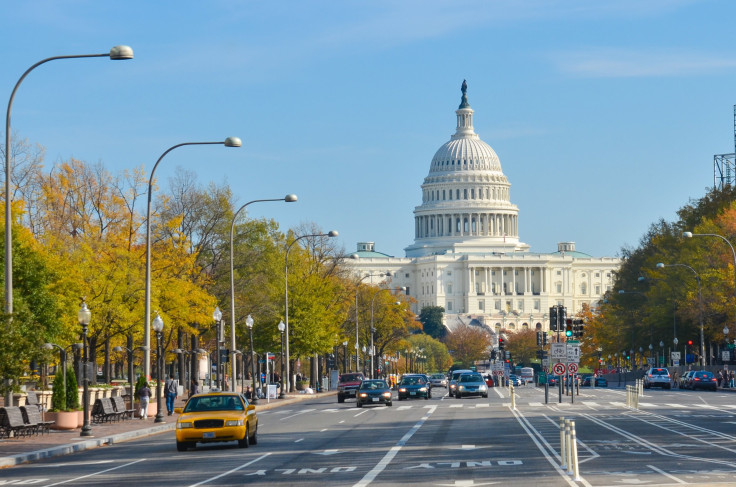 Underneath the streets of Washington, D.C., leaking natural gas pipes are emitting harmful chemicals into the air — these may cause explosions, be harmful to human health, and may also contribute to greenhouse gases and climate change, the authors of a new study claim.
Robert B. Jackson of Duke and Stanford universities, as well as Nathan G. Phillips of Boston University, mapped the gas leaks under the streets of D.C., and drove around using a GPS-equipped car and a spectrometer. Their findings were concerning, they stated, as they found 5,893 gas leaks, 19 of which had high methane concentrations. "If you dropped a cigarette down a manhole … it could have blown up," Jackson, who is a professor of environmental sciences at Duke, told USA Today. "I was shocked." Though they had done a similar study in Boston in 2011, the concentration of leaks there wasn't as high as it was in the nation's capital.
The study's press release notes that natural gas pipeline accidents kill about 17 people in the United States per year. Methane, meanwhile, can be harmful to human health on its own, as well as to the environment. Within 1,500 miles of city streets, the researchers found 1,122 leaks that contained more than 5 parts per million of methane, which is 2.5 times the background concentration. There were also 334 leaks with 20 parts per million, and 67 with 25 parts per million. "Aging infrastructure is more than roads and bridges," Phillips told The Washington Post. "It's the infrastructure that we can't see."
According to the National Institutes of Health (NIH), methane in its gas form is an asphyxiant, which means that in high concentrations it may reduce the amounts of oxygen you need to breathe. "Decreased oxygen can cause suffocation and loss of consciousness," the NIH writes on its website. "It can also cause headache, dizziness, weakness, nausea, vomiting, and loss of coordination."
Meanwhile, Vice President of Washington Gas, Eric Grant, told USA Today that the he had not yet reviewed the study, but that "Washington Gas responds to every report of natural gas odor and repairs leaks 7 days a week, 24 hours a day, 365 days a year. With over 13,000 miles of distribution mains and more than 940,000 services lines in our system, it is not realistic to state that there are no leaks." The D.C. Public Service Commission Chair, Betty Ann Kane, said the study could alarm residents unnecessarily, as the city doesn't have 5,000 gas leaks and there have not been any explosions from leaks in 20 years.
However, the authors hope the city will take notice of what they believe is a pressing issue. Their conclusion notes that, "Financial incentives and targeted programs among companies, public utility commissions, and scientists to reduce leaks and replace old cast-iron pipes will improve consumer safety and air quality, save money, and lower greenhouse gas emissions."
To view a map that identifies all the natural gas leaks in Washington, D.C., look here.
Published by Medicaldaily.com