More Doctors Rejecting New Medicaid Patients As Program Expands; Posing Threat Of A Shortage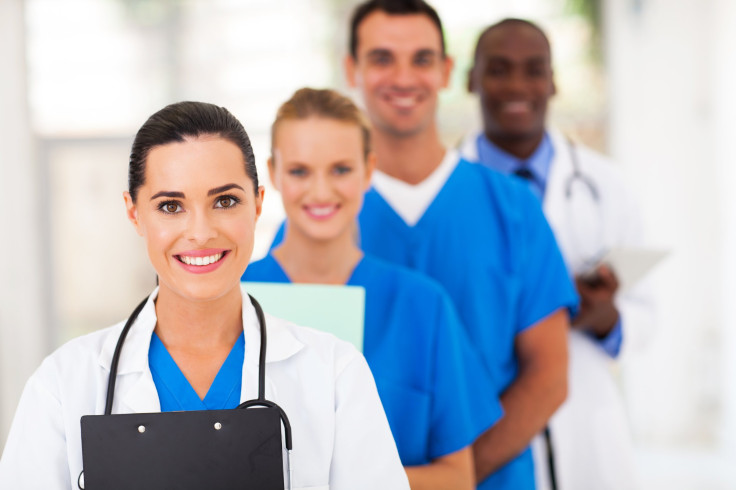 As Medicaid expands next year under the Affordable Care Act, some American doctors say they won't be accepting anymore low-income patients for the program's low pay.
Approximately nine million lower income residents, many with health problems, are expected to flood the health care market for doctors and specialists willing to accept Medicaid's present terms and conditions — low reimbursement rates and high administrative costs, for example. The Congressional Budget Office (CBO) says most of the increase will occur in the 26 states, including the District of Columbia, opting to expand the program.
Hector Flores, a doctor in Los Angeles, told The New York Times that his practice of 26,000 patients — a third with Medicaid — would take only 1,000 or so such patients. "There could easily be 10,000 patients looking for us, and we're just not going to be able to serve them," Flores said.
Likewise, Ted Mazer, an ear, nose, and throat specialist, says many of his low-income patients make long treks to see him, one of the few willing to accept Medicaid. But no more. Mazer said he would not accept any additional patients for lack of reimbursement. "It's a bad situation that is likely to be made worse," he told The New York Times.
A September study published in the journal Health Affairs found that 31 percent of American doctors wouldn't accept any new Medicaid patients in 2011, in comparison to 17 percent who not accept any new Medicare patients and 18 percent who would not accept any new patients with private insurance.
However, the new demand has created a stress on the supply of clinicians throughout health care. Forbes reported last week that doctors had rejected not only new patients with Medicaid but seniors on Medicare, too. "Patient access to doctors is approaching a perfect storm of decreased physician supply, more demand for medical care — especially after Obamacare kicks in — and doctors increasingly refusing to see low-paying Medicare or Medicaid patients."
In 2012, some 9,500 doctors accepting Medicaid patients decided to abandon the program altogether, according to the U.S. Centers for Medicare and Medicaid. The agency administers the federal healthcare insurance program jointly with states, including 25 states and the District of Columbia, which are expanding the program. Last year, Medicaid insured 67 million low-income Americans, including 32 million children and 11 million people with disabilities, according to the CBO.
Under the Affordable Care Act, the federal government pays the total starting cost of expansion next year with a gradually declining cost share reaching 90 percent in 2022 and beyond.
Source: Decker, Sandra L., In 2011 Nearly One-Third Of Physicians Said they Would Not Accept New Medicaid Patients, But Rising Fees May Help. Health Affairs. 2013.
Published by Medicaldaily.com