More Evidence Marriage May Be Bad For Your Waistline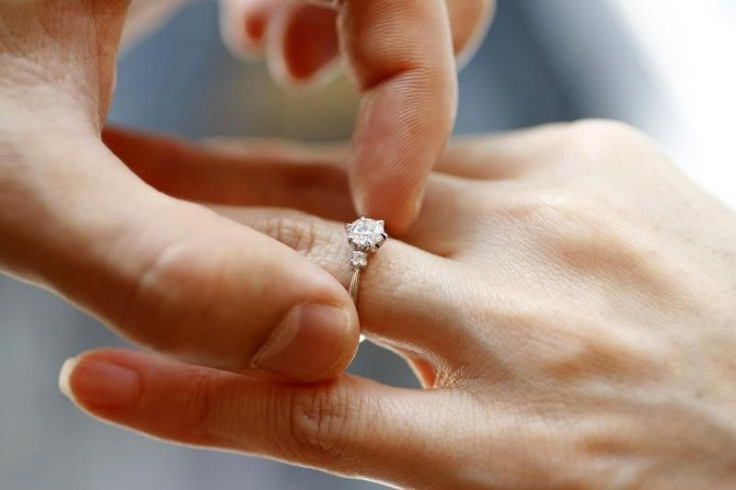 (Reuters Health) - Need another reason to blame weight gain on your marriage? When one spouse becomes obese, the other's risk of obesity almost doubles, a U.S. study suggests.
"Normal weight people whose spouses went from being normal weight to obese were more likely to become obese," said Laura Cobb, who led the study as a researcher at Johns Hopkins University in Baltimore.
"This suggests that changes in one spouse are likely to also be reflected in the other spouse, likely because of similar changes in diet, physical activity or other behaviors that impact obesity," Cobb said by email.
Plenty of research already links marriage and weight gain, and scientists have firmly established the connection between obesity and heart disease, diabetes, and certain cancers.
What the current study adds is a fresh take on how couples may gain weight in tandem, insight that might help shape more effective obesity prevention and treatment efforts targeting couples, Cobb and colleagues note in the American Journal of Epidemiology.
Researchers followed almost 4,000 couples for up to 25 years, starting between 1987 and 1989. After an initial exam, they had three follow-up visits roughly three years apart, followed by a fifth exam between 2011 and 2013.
At the start of the study, 23 percent of the men and 25 percent of the women were obese.
Non-obese men whose wives became obese between visits in the study were 78 percent more likely to become obese during that period than they would have been had their wives not gained so much weight, the study found.
Having a husband become obese was linked to an 89 percent increased risk of developing obesity for their wives.
Not many people who started out obese lost enough weight to be considered no longer obese, but when they did, their spouse was also more likely to become non-obese.
Shortcomings of the study include the long stretch of time that elapsed between the fourth and fifth exams and the large proportion of people who died or left the study before the final visit, the authors acknowledge.
It's not unusual for married couples to forge common habits over time that influence their weight, said Ivanka Prichard, a weight loss researcher at Flinders University in Adelaide, Australia.
"Over time, similarities in diet, particularly any unhealthy aspects, may lead to weight changes," Prichard, who wasn't involved in the study, said by email. "There are also a range of pressures in life that could impact this such as having children, work, shared health knowledge, time or finances."
Like unhealthy habits, though, positive lifestyle choices can also be contagious in a marriage, said Debra Umberson, director of the Population Research Center at the University of Texas at Austin.
"When married people get in shape or lose weight, it's often because one spouse takes the lead and urges the other spouse along," Umberson, who wasn't involved in the study, said by email. "Even if the person not taking the lead is resistant, over time they will probably be influenced by the kinds of food and activities their spouse is involved with – especially if the person taking the lead is the one who purchases groceries or prepares meals."
SOURCE: http://bit.ly/1MeOCFv American Journal of Epidemiology, online September 23, 2015.
@ 2012 Thomson Reuters. All rights reserved.