More Men Able To Remember The First Car They Bought Than The Last Time They Visited The Doctor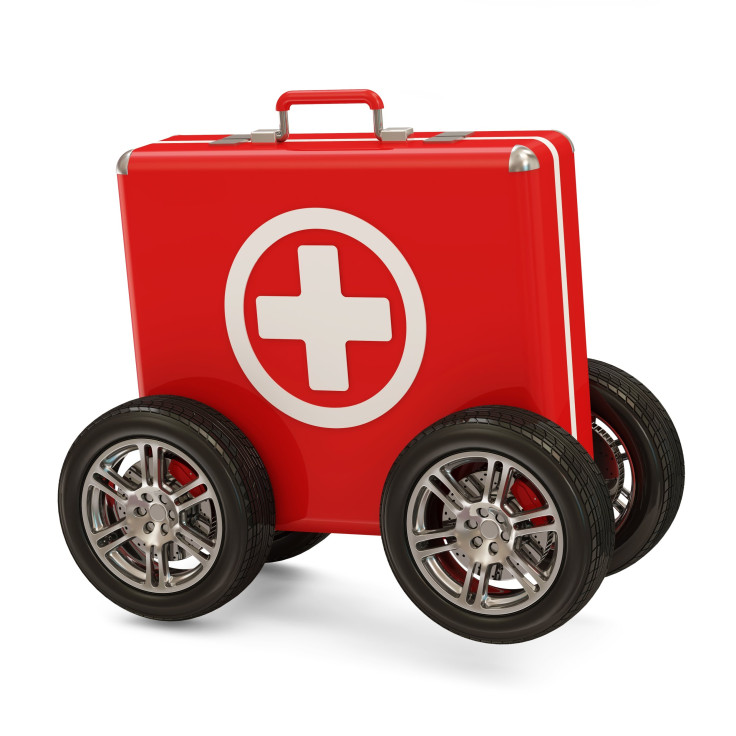 Among all the numerous, if undeserved, societal benefits that comes with being a man instead of a woman, health is not one of them.
Virtually worldwide, the average life expectancy of men lags behind women, according to the Population Reference Bureau. Men are more likely to die via suicide, develop cancer, and succumb to heart disease than women. Some of these trends can be linked to genetic predisposition, others to a higher incidence of risky behaviors like smoking and red meat consumption among men, but a significant chunk of the health gap can be chalked up to a simple male stubbornness to visit the doctor. It's a stubbornness most recently highlighted by a survey of nearly 1,000 men commissioned by Orlando Health, a private, not-for-profit healthcare network in Orlando, Florida. It found nearly half of those polled couldn't remember the last time they had received a medical check-up, though more than two-thirds were able to remember the make and model of their first car.
The online poll surveyed 927 men over the age of 18, finding that 46 percent didn't have the faintest idea of when they last stepped foot in a doctor's office. In contrast, 81 percent could easily recall what type of car they first purchased when asked. Though the two questions might perhaps seem an odd comparison to make, the poll is actually part of the Drive For Men's Health campaign beginning later this week on June 11.
Headed by surgeons Dr. Sijo Parekattil and Dr. Jamin Brahmbhatt, co-directors of the Personalized Urology & Robotics (PUR) clinic in Florida, the nine-day cross-country event is meant to inspire conservations about men's health. Parekattil and Brahmbhatt are planning to drive, via an all-electric Tesla car, more than 6,000 miles from Cleremont, Florida before ultimately arriving in Los Angeles, California on June 20. Along the way, they will make more than 60 stops in various cities, raising awareness of issues related to men's health via lectures and other activities in conjunction with hundreds of other speakers. "Men need to take better care of themselves, period," said Parekattil in a statement by the campaign. "It's a message we want to get to as many men as possible, and we're willing to drive cross country to do it."
The event, now in its second year and scheduled to coincide with National Men's Health Week (June 15-20), will allow people to interact with the two doctors on social media as they make their drive across. "We're engaging the audience every moment we're on the road," said Brahmbhatt. "We have a huge social media campaign, we'll have videos and live webcasts from the car every single day and we will feature about 250 presentations from physicians across the country, all focused on men's health issues," he said. "You name it, we'll talk about it. In fact, we want men to text us, tweet us, email us, call us - that's what this is all about. We really want to start a conversation about men's health, not just on this trip, but year-round."
The motoring doctors hope to discuss everything from male infertility to better eating habits. "We'd like to reach millions of men with this message, but even if we change one individual's life through this drive, we will have accomplished what we set out to do," said Brahmbhatt. The Drive For Men's Health event can be viewed here.
Published by Medicaldaily.com