More Physicians Earn MBAs In Anticipation of Obamacare's Sweeping Reform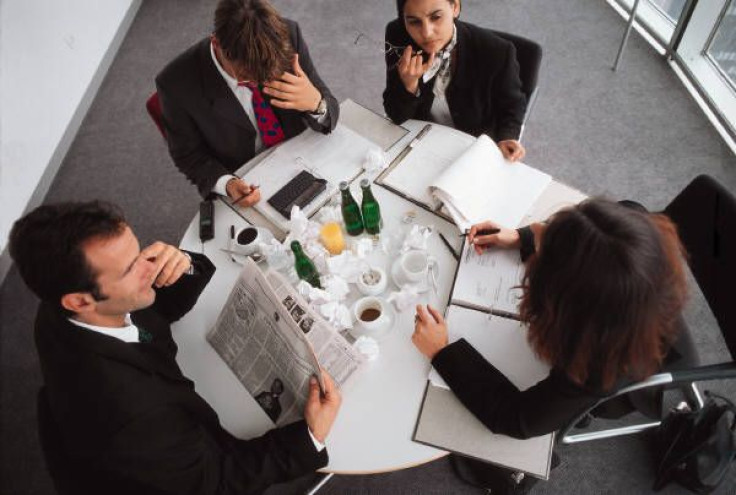 In a professional environment where leadership and communication are becoming more and more important, many seek to buttress their original academic degree with managerial course work.
Now, The Boston Globe reports that a growing number of physicians are matriculating in master of business administration (MBA) programs as a means to improve patient relations.
"I've come to realize that unless that relationship is good, almost nothing I do technically is going to work well. It's not just about the teeth but everything the teeth represent: patients' quality of life, social esteem, self-confidence, pain, comfort, and their smile." said Dr. Sree Koka, chairman of dental specialties at the Mayo Clinic.
Koka is one of many professionals who, in anticipation of the Affordable Care Act's overhaul, now seek to expand their practice and skill set in an expanding healthcare market.
Take Sloan School of Management's executive MBA, MIT's prestigious part-time program for working professionals and managers, where 19 percent of the class of 2014 comes from health care. The large presence is emblematic of a trend that has been on the rise since the late 1990s, when institutions like the University of California, Irvine, began offering joint MD/MBA programs.
Now, more than 50 percent of medical schools offer the joint degree, Dr. Maria Chandler told the Boston Globe. Chandler is the president of the Association of MD/MBA programs. Each year, about 500 dual-degree students graduate from these programs.
"Many physicians working in medical centers feel like prisoners of the hospital administration. They're tired of being told, 'Well, you're the physician. You just go off and practice and we'll make all the decisions,'" said Jonathan Lehrich, the director of Sloan's executive program.
Beyond these perceived professional restraints, most students are also eager to learn about the mechanics behind the business' administrative component — the "science of business," as Dr. Richard Baum puts it. He is the chief of interventional radiology at Brigham and Women's Hospital, and an MBA student at Sloan.
"When studying for the degree," he said, "You're not just sitting in a room full of doctors, but with manufacturers and shipbuilders."
In the end, it's all about having patients identify healthcare with their physician rather than the treatment administered.
"Now it's not about getting paid for the antibiotic for your cold, but for curing your cold," said Dr. Ivan Salgo, cardiothoracic anesthesiologist and senior director of global cardiology at Philip's Healthcare's ultrasound unit.
"Doctors can be changed by the system or be part of the change. They can continue to be advocates for the patient and for good care," he continued. "But they can't leave everything else to legislators and administrators. Physicians with business training can help lead the change."
Published by Medicaldaily.com