More Rapid COVID-19 Testing Approach Detects Infection Hours After Exposure
The COVID-19 pandemic is far from over, so the scientific community continues to develop ways to detect, counter and treat the viral infection. The latest development within the research community is a more rapid testing method for faster diagnosis.
In a new study published in the latest issue of Cell Reports Methods, a research team detailed their advanced method of inspecting a body's immune response to COVID-19 at a molecular level. The breakthrough technology could change the way the disease is diagnosed since it can potentially catch the infection hours after exposure.
Existing tests rely on detectable viral material from the infection. So when there is not enough viral material accumulated at the site of infection, early detection or diagnosis is not possible. With the new technique, the immune response is measured since certain genes are turned on the moment the viral attack starts.
"Host-based response assays (HRAs) can often diagnose infectious disease earlier and more precisely than pathogen-based tests. However, the role of RNA alternative splicing (AS) in HRAs remains unexplored, as existing HRAs are restricted to gene expression signatures," the team explained.
"We report a computational framework for the identification, optimization and evaluation of blood AS-based diagnostic assay development for infectious disease. Using SARS-CoV-2 infection as a case study, we demonstrate the improved accuracy of AS biomarkers for COVID-19 diagnosis when compared against six reported transcriptome signatures and when implemented as a microfluidic PCR diagnostic assay."
After testing the framework to investigate AS variations in a large prospective cohort called COVID-19 Health Response for Marines, the team built a host-based AS-centered diagnostic assay for SARS-CoV-2 infection. The assay reportedly demonstrated "the superior consistency and robustness of AS biomarkers for viral infection."
The microfluidic diagnostic assay recorded a nearly perfect accuracy in an independent cohort with real-world blood samples at 98.4%. The approach was just as impressive in asymptomatic cases that can only be detected by existing rapid antigen tests with 60% accuracy, according to Phys.org.
"[Most tests] rely on the same principle, which is that you have accumulated a detectable amount of viral material, for example, in your nose. That poses a challenge when it's early in the infection time window, and you haven't accumulated a lot of viral material, or you're asymptomatic," study lead author Frank Zhang, who worked on the project as a research fellow at the Flatiron Institute's Center for Computational Biology in New York City, said, per the news outlet.
"It was really surprising that it worked so well. It's a promising alternative and complementary approach to conventional PCR tests," Zhang, now an assistant professor at Cedars-Sinai Medical Center in Los Angeles, said of the new assay.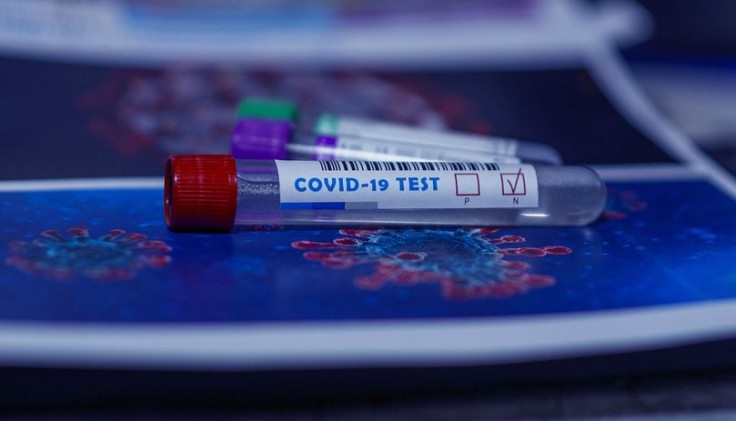 Published by Medicaldaily.com