More Women Are Choosing Long-Acting Birth Control: Reproductive Rights Are Giving Women More Options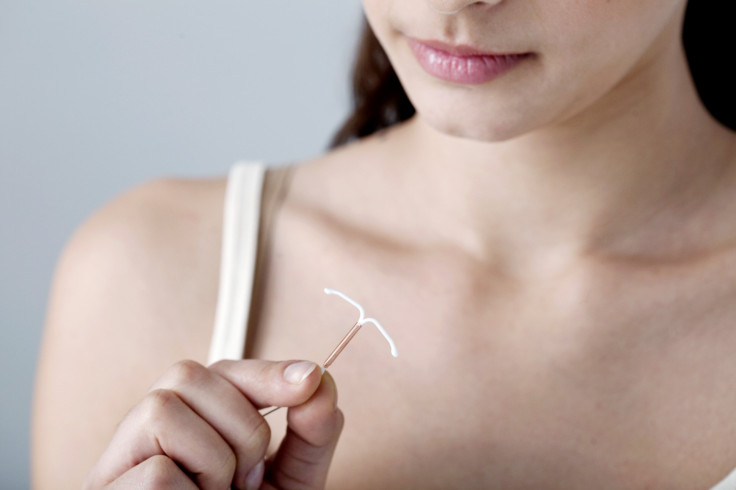 Women of modern society are taking control of their bodies and ultimately their lives by making the choice to control the possibility of pregnancy. A new report published by the Centers for Disease Control and Prevention shows a distinct increase of long-term birth control methods between 2002 and 2011 among women. The findings represent a strong developing trust in the effectiveness of birth control, according to researchers from the National Center for Health Statistics.
Long-term but reversible options, such as intrauterine devices and under-the-skin implants "represent a fast-growing segment of contraception use by U.S. women," the study's lead researcher Amy Branum, chief of the reproductive statistics branch at the National Center for Health Statistics, said in a press release. "This study shows that more women are choosing the IUD and implants, which are great birth control options for women who want the best possible pregnancy prevention and aren't yet ready to start a family."
The most popular users of long-acting birth control are between the ages of 25 to 34, which accounts for 11 percent of the population. Meanwhile only five percent of 15- to 24-year-olds and another five percent 35- to 44-year-olds tie for second place. Women who already have at least one child are more likely to use long-acting contraception more than women who haven't had children yet. More than 500,000 pregnancies are unintended in the United States, and half of them end in abortion.
"So using condoms in addition to another form of birth control is the best way to prevent both pregnancy and STDs," Branum said. "We are trying to encourage women to use the safest, most effective methods."
Birth control goes beyond the medical sense of the word and takes on a morally entangling concept of women literally taking control of their bodies. Is it right for a woman to stop a pregnancy? Societal advancements, such as the prevalence of long-acting birth control use, keep up with science; however, moral acceptance of pregnancy prevention drags behind. The power to give birth also begs a party to become responsible for controlling it. As women move forward and trust medicine's ability to safely halt conception, the rest of the world may soon follow suit. A woman's decision to go to her gynecologist and ask for long-acting birth control is a result of decades of women's rights acts and the evolving mindset for humans to accept women as the gatekeepers of new life.
Americans may be on the road toward a female-controlled birthing choice, but other countries lag poorly behind. Ecuadorian women, for example, can only abort if they're mentally ill, but miscarriages are oftentimes criminalized. Saudi Arabian and Moroccan women are criminally charged if they're raped and the punishment is worsened if they become pregnant as a result. Female fertility ranges to different extents throughout cultures, but consistently women must unfairly bear the burden to provide or prevent a new life. It is seen in varying degrees as a woman's fault for becoming pregnant, and although long-acting birth controls are resuming some of that power back into a woman's hands, it still forces the decision onto her. And American women choose to take control.
Source: Branum A, Nucatole D, and Rabin K. Trends in Long-acting Reversible Contraception Use Among U.S. Women Aged 15-44. U.S. Centers for Disease Control and Prevention. 2015.
Published by Medicaldaily.com